At a time when the health trend is so strong that it drives many people crazy People have risen to create discipline, take great care of themselves, including changing diets and exercising more. But how many people are able to successfully create discipline because they don't give up or get bored sooner? Today we will open another option for those who want to take care of themselves by exercising with 12 places to exercise in Bangkok. We present.
12 places to exercise in Bangkok
In fact, to get back in shape, it's not enough to go to the gym. because nowadays there is a place to do various activities. In terms of exercise, it has come out many times. Each place will have different fun and specialties.
1. Climb over downtown Bangkok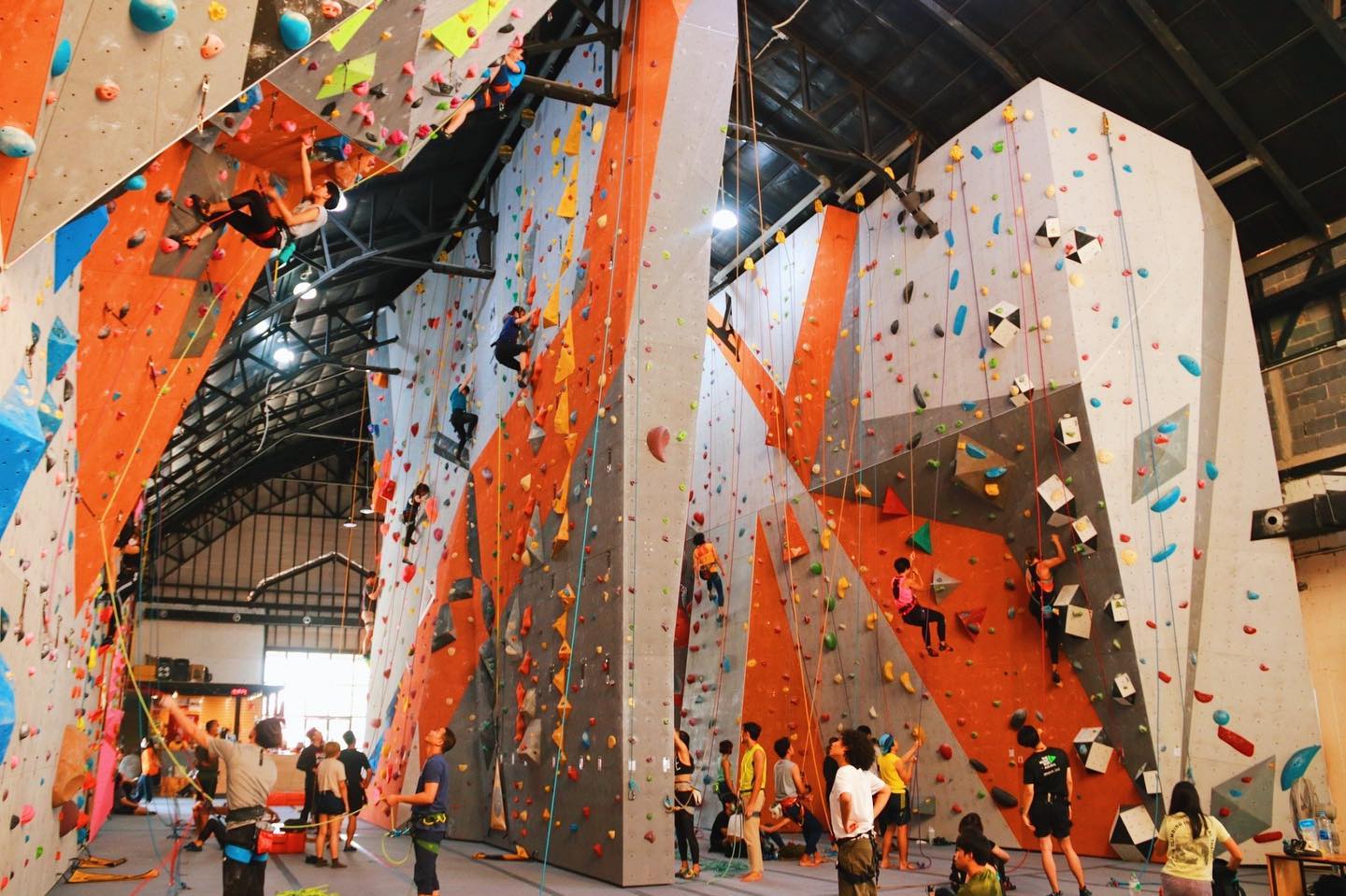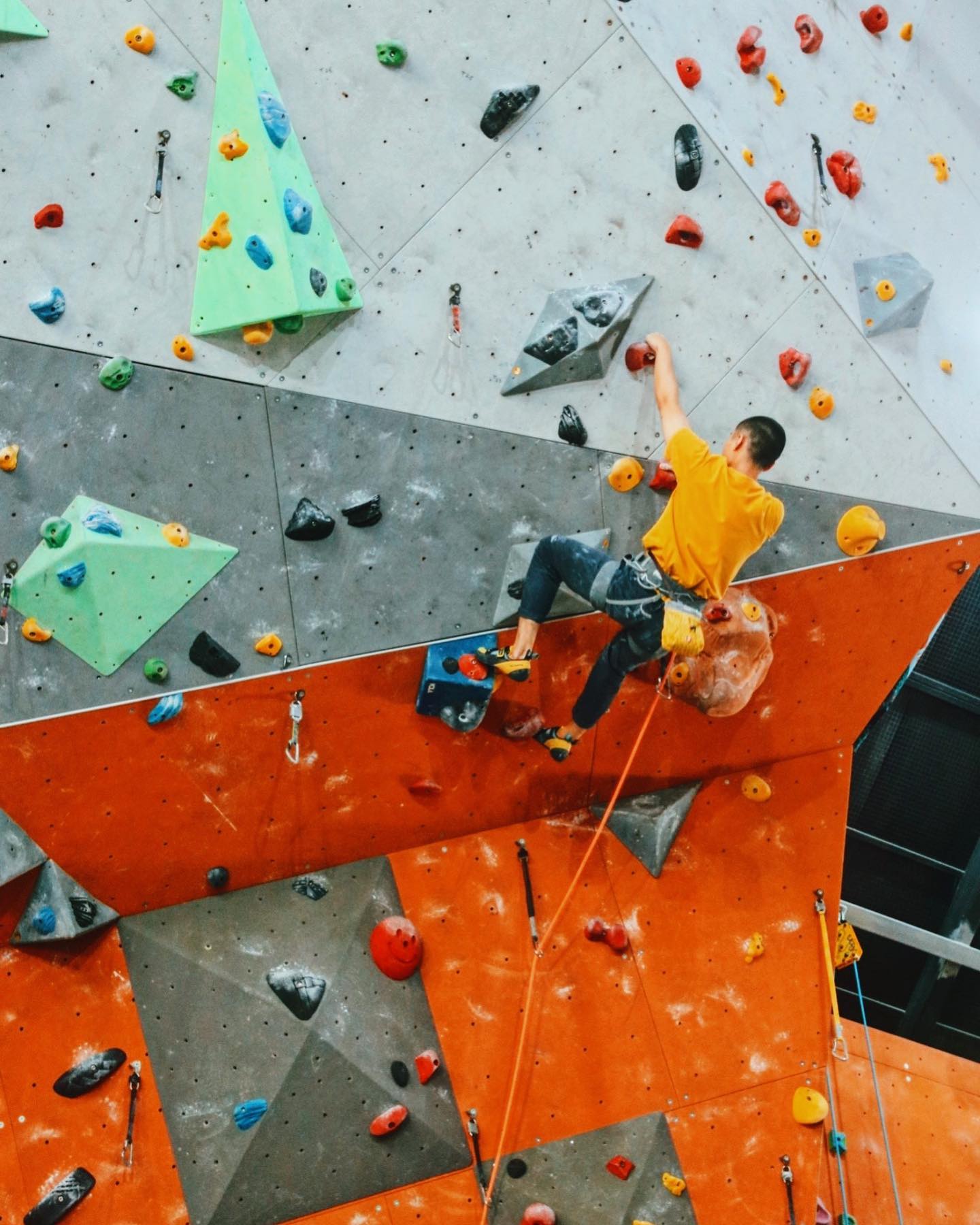 Open to cater for thrill seekers with Climb Central Bangkok.rock climbing gymwhich is equipped with juicy cool air conditioning to satisfy mountaineering enthusiasts who are afraid of the heat. There are both Thais and foreigners who choose to go here. It is called physical activity that helps burn fat in almost every part of the body.
coordinates: 81/2 Soi Khlong Nong Yai, Bang Khae Sub, Bang Khae District, Bangkok 10160
Work hours: Mon-Fri 1pm-10pm Sat-Sun 10am-9pm
Telephone: 092 250 0790
Facebook: scalecentralbangkok
2. Tribe Studio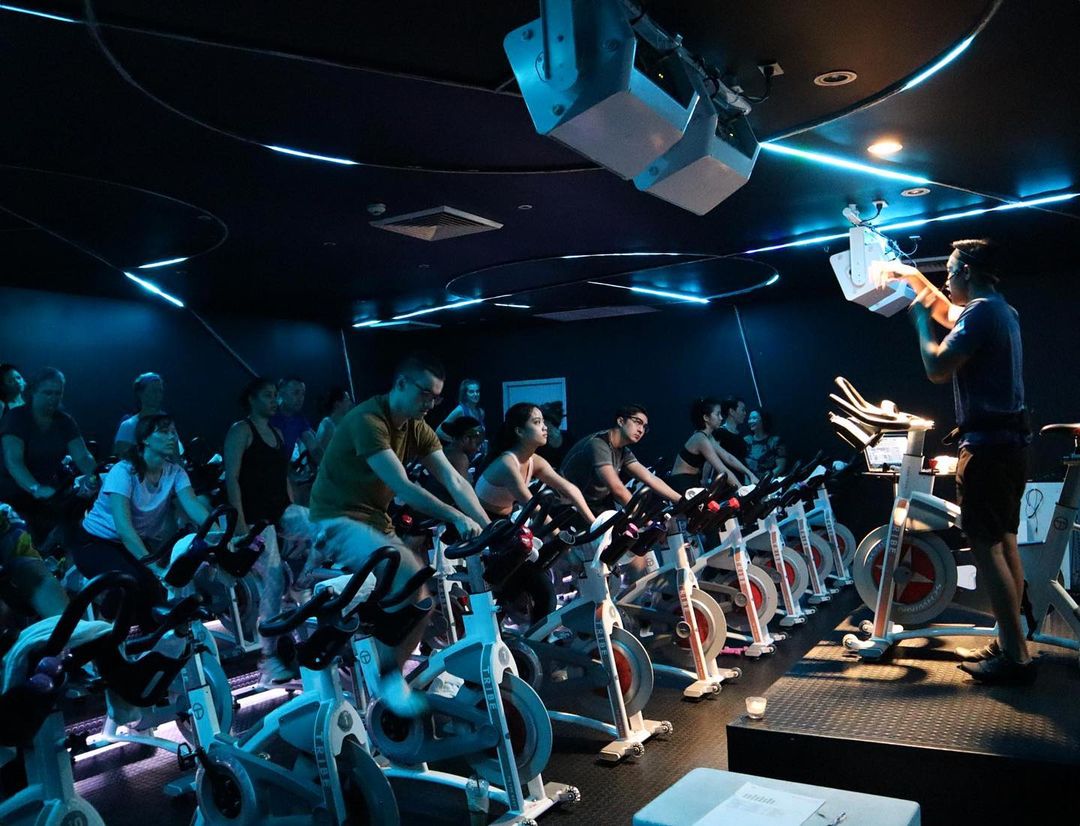 It's another place to exercise with a variety of activities to choose from. But what we recommend is cycling class with cycling in the midst of the atmosphere gives the feeling of exercising in an entertainment place This class will help in burning fat. and strengthen the body in addition to eliminating up to 800 calories/hour
coordinates: President Building, Floor G, 973 Ploenchit Road, Lumpini, Pathumwan, Bangkok 10330
Work hours: Monday-Friday 07:00-22:00 Saturday-Sunday 10:00-18:00
Telephone: 02 656 0203
Instagram: tribebkk
3. ABSOLUTE YOU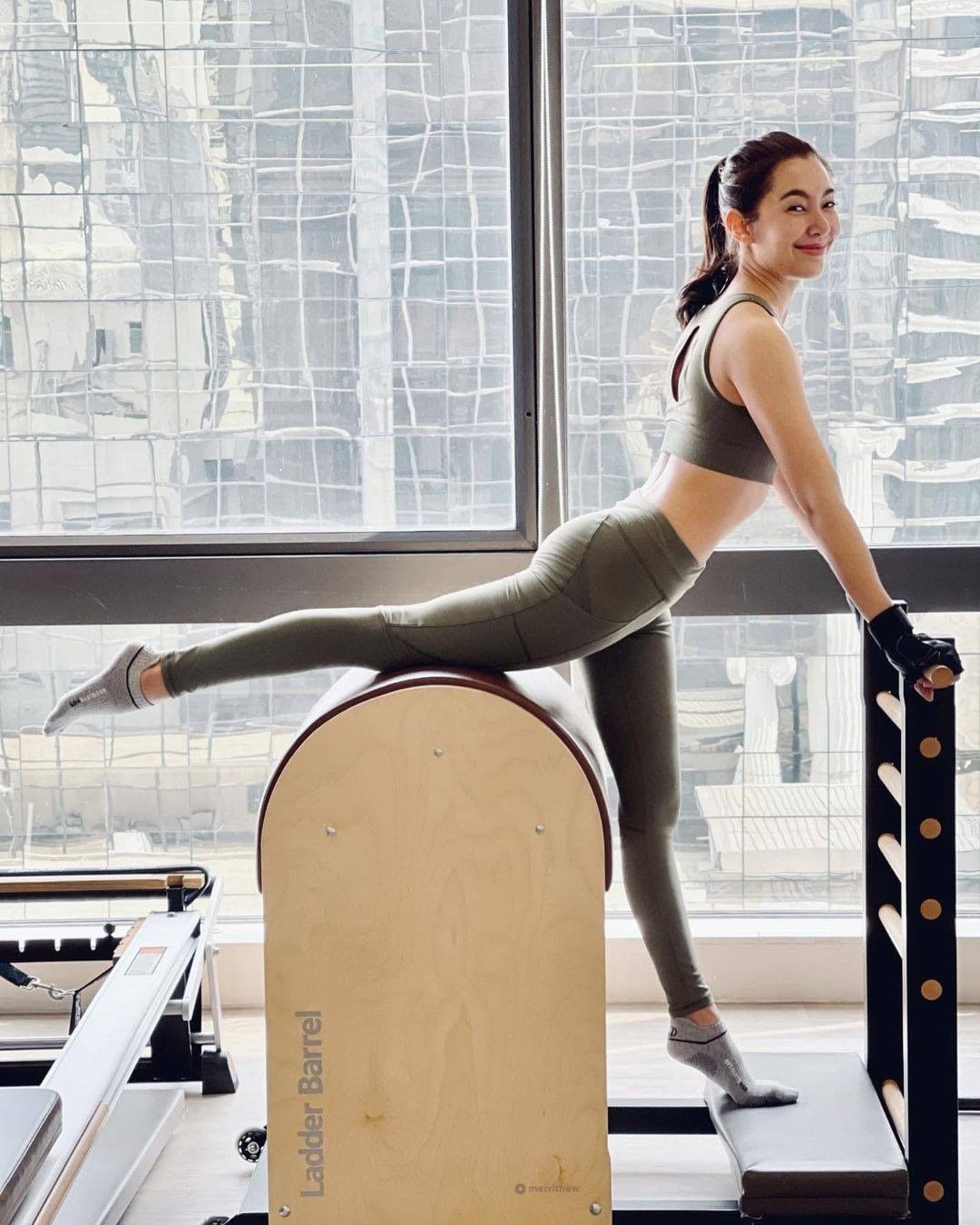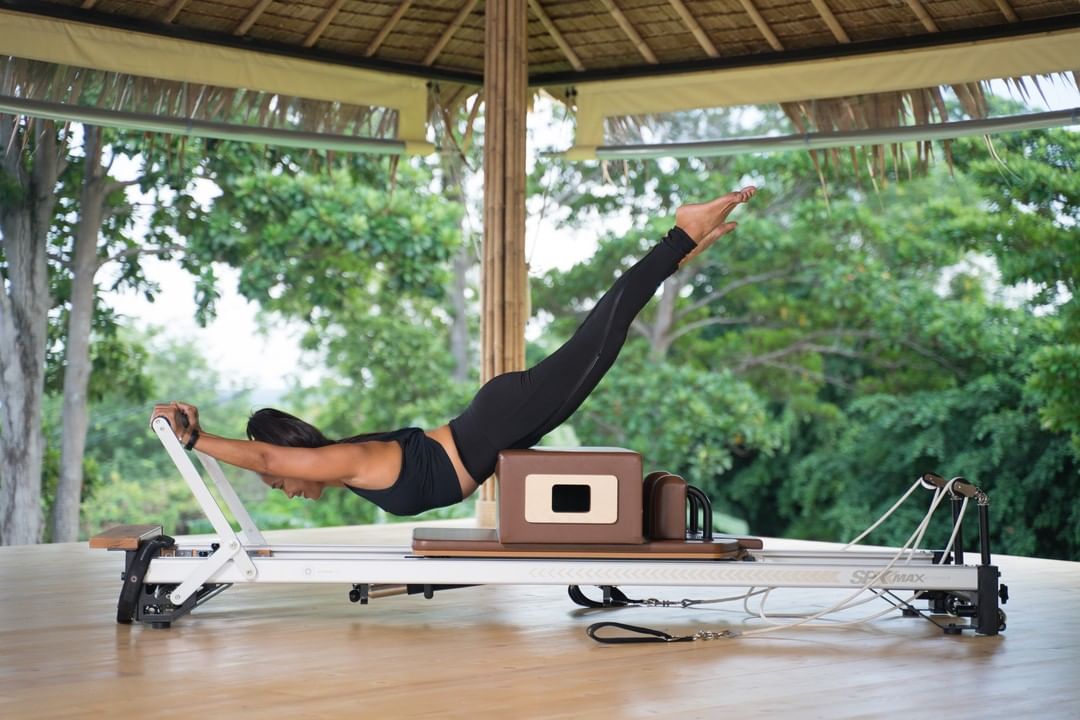 Highly recommended for a fitness class. Yoga and Pilates This will help build the strength and flexibility of your muscles. It also helps in regulating the personality and in repairing the hump as well. In which this is another place that stands behind the beautiful body of many celebrities anyway.
coordinates: There are altogether 11 branches.
Amarin Plaza branch
Amarin Plaza, 11th Floor, Ploenchit Road, Lumpini, Pathumwan, Bangkok 10330
Telephone: 02 252 4400
G-TOWER branch
9 G Tower Grand Building, Rama 9 Road, Huai Khwang Subdistrict, Huai Khwang District, Bangkok 10310
Telephone: 02 046 4640
TORRE MSW branch
RSU Tower, 5th Floor, Sukhumvit Road, Khlong Tan Nuea, Wattana, Bangkok 1011
Telephone: 02 258 4020
COMMONS THONGLOR Branch
The Commons, 2nd Floor, Thonglor 17, Watthana, Bangkok 10110
Telephone: 02 712 8383
LADPRAO branch
64/98 Pradit Manutham Road, Lat Phrao, Lat Phrao, Bangkok 10230
Telephone: 02 515 0868
CRYSTAL PARK Branch
64/98 Pradit Manutham Road, Lat Phrao, Lat Phrao, Bangkok 10230
Telephone: 02 515 0868
SU-DADO branch
Century The Movie Plaza, 3rd Floor, Sukhumvit Road, Wattana, Bangkok 10260
Telephone: 02 042 5213
THE CIRCLE branch
The Circle Ratchapruk, 2nd Floor, Ratchaphruek Road, Taling Chan, Bangkok 10170
Telephone: 02 050 0214
NANGLINCHEE branch
Market Place Nanglinchee, 3rd Floor, Soi Nanglinchee 3, Yannawa District, Bangkok 10120
Telephone: 02 287 2099
COMMONS SALADAENG branch
theCOMMONS, 3rd floor, Sala Daeng 1 Silom, Bang Rak, Bangkok 10500 (near BTS Sala Daeng)
Telephone: 02 235 6686
branch of Ari
La Villa Aree, 3rd Floor, Phaholyothin Road, Phaya Thai, Bangkok (near BTS Ari)
Telephone: 02 061 0709
Work hours: Monday-Friday 07:00-21:30 Saturday-Sunday 07:00-17:30
Instagram: absoluteyouhailan
4. Pina Wake and Surf Club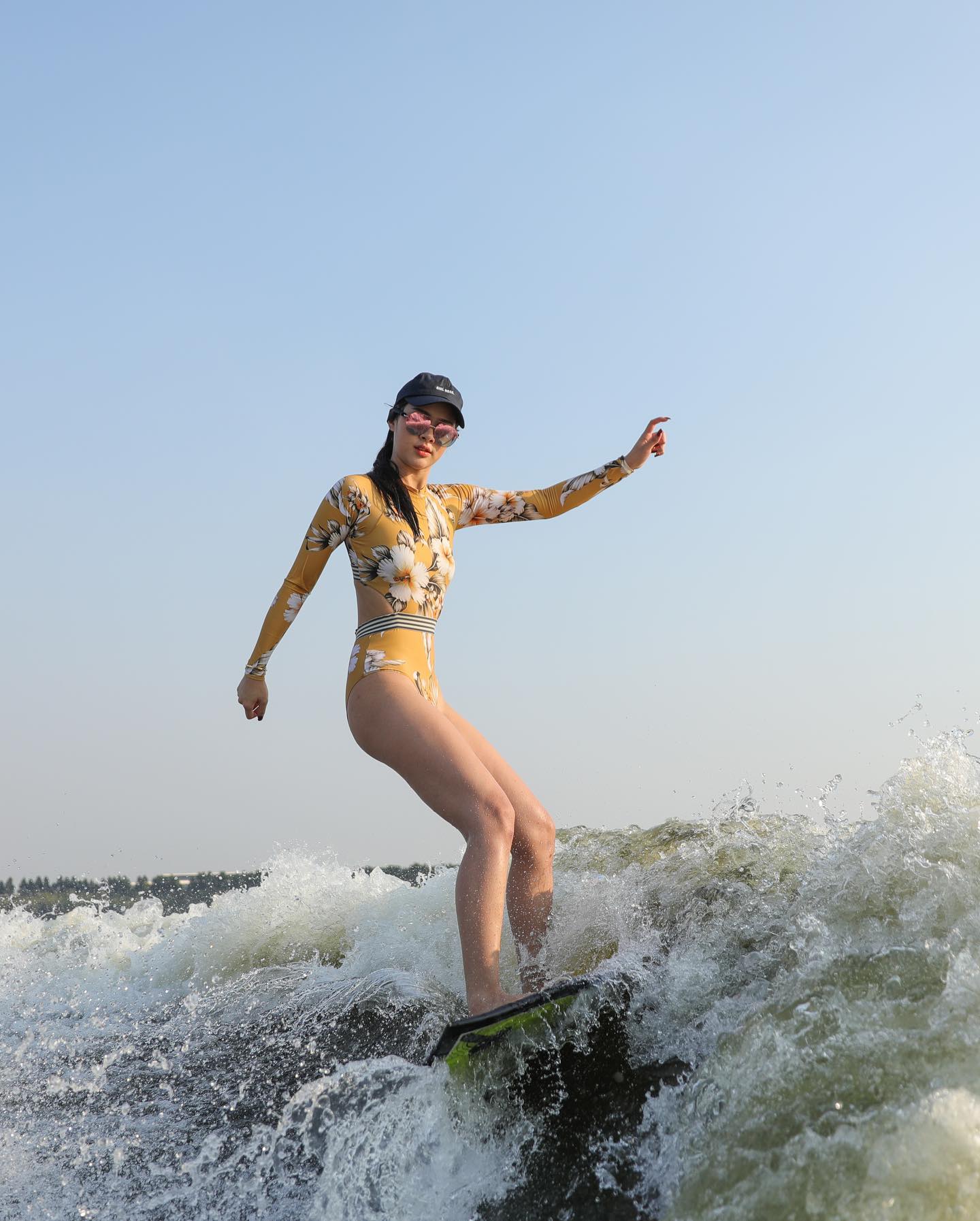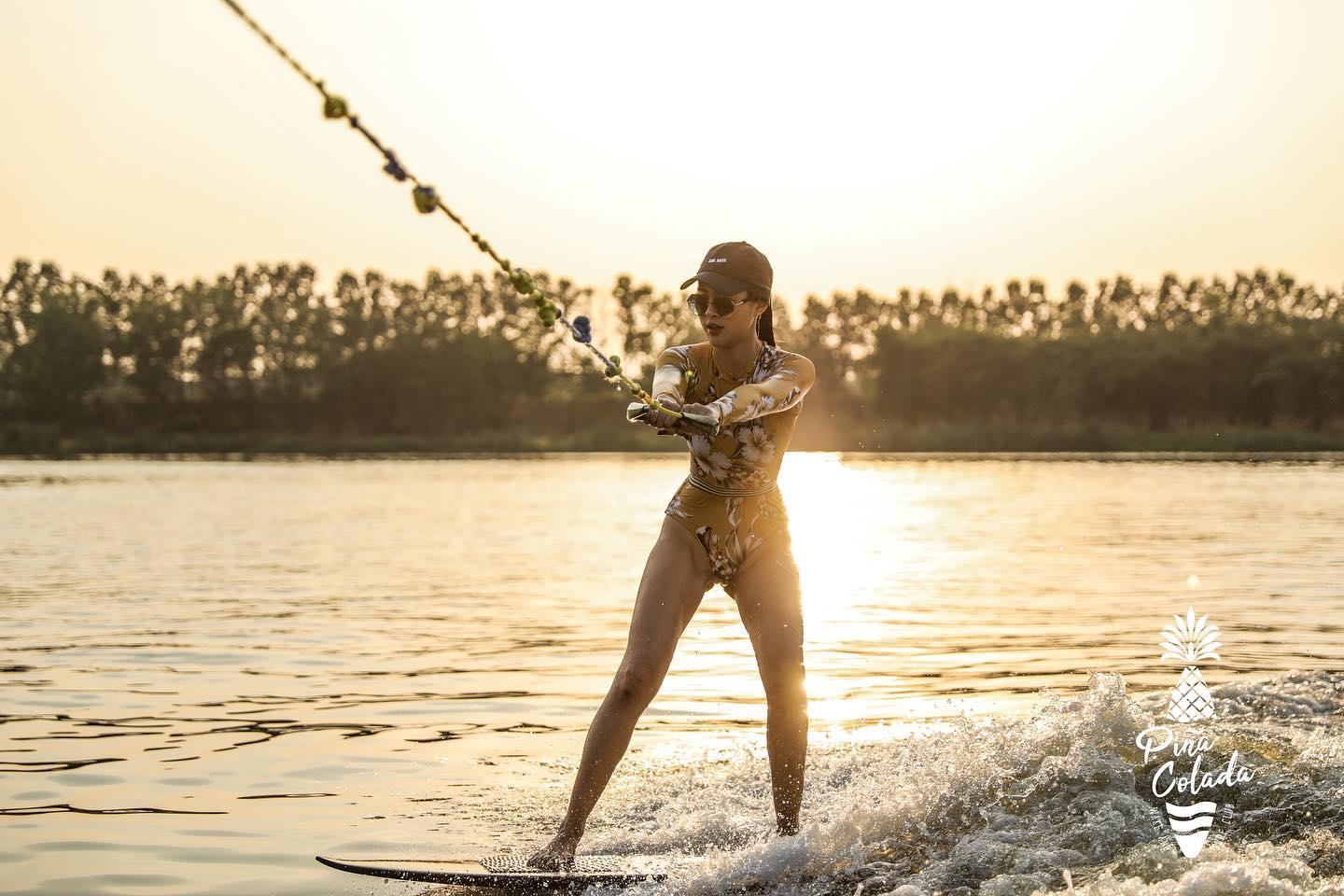 Let's move on to another water activity withwakeboarding at Pina Wake and Surf Club, another popular activity lately because it is a fun and challenging activity to gain balance skills It also increases the strength of the muscles in the arms and legs.
coordinates: Bangna, Bangkok
Telephone: 090 914 5626
Facebook: pinawakesurf
5. Jet skis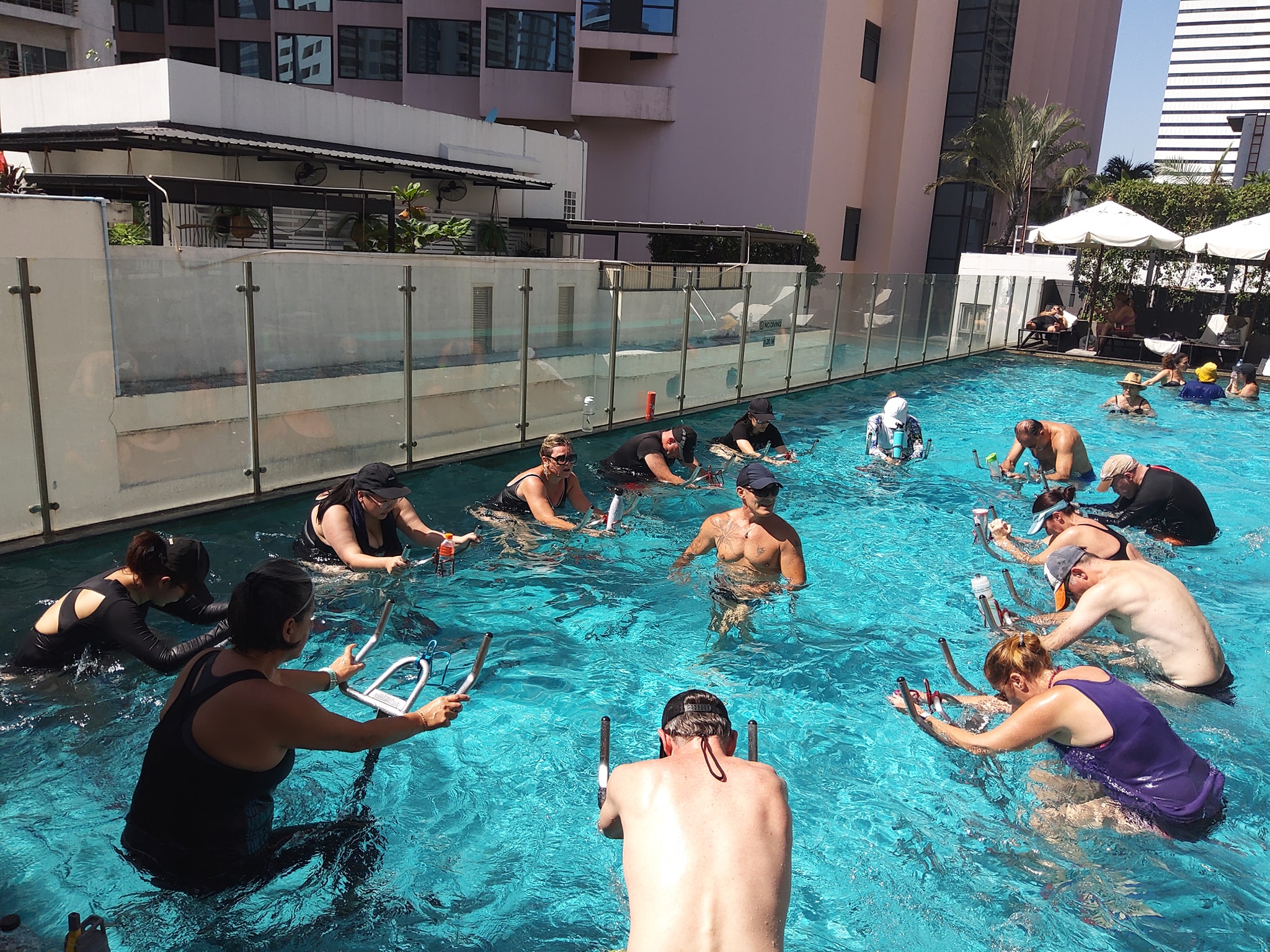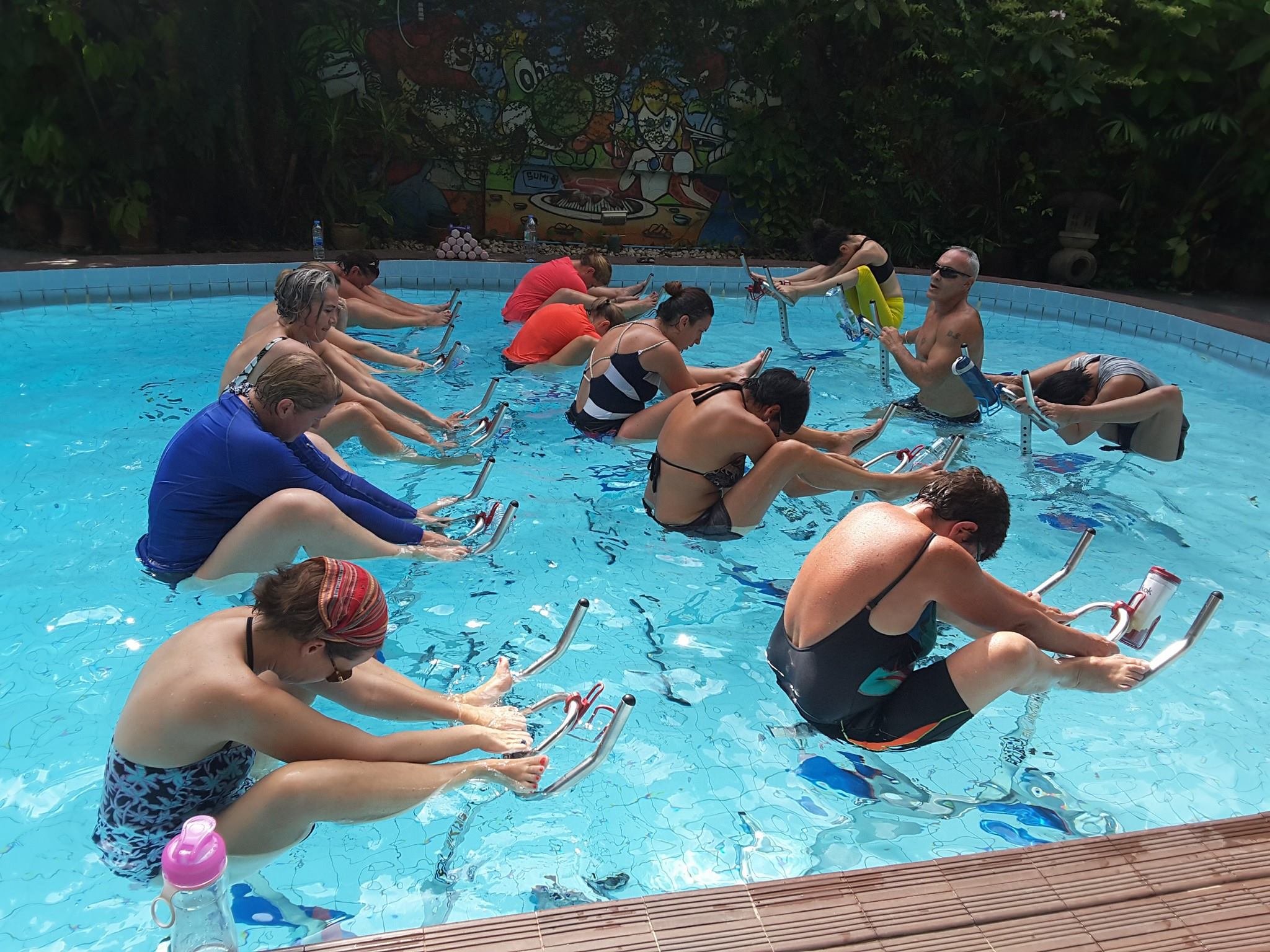 Another cycling class But this class is more special because it is water cycle Another activity for those who love fun and coolness. It also helps to increase the strength of the leg muscles. And the good thing is that cycling in water will reduce knee pain. Leg pain is also better than normal cycling.
coordinates: WELL HOTEL, Soi Sukhumvit 20, Khlong Toei Subdistrict, Khlong Toei District, Bangkok 10110
Telephone: 088 053 ​​2644
Facebook: aquabike bangkok
6. FITFAC MUAYTHAI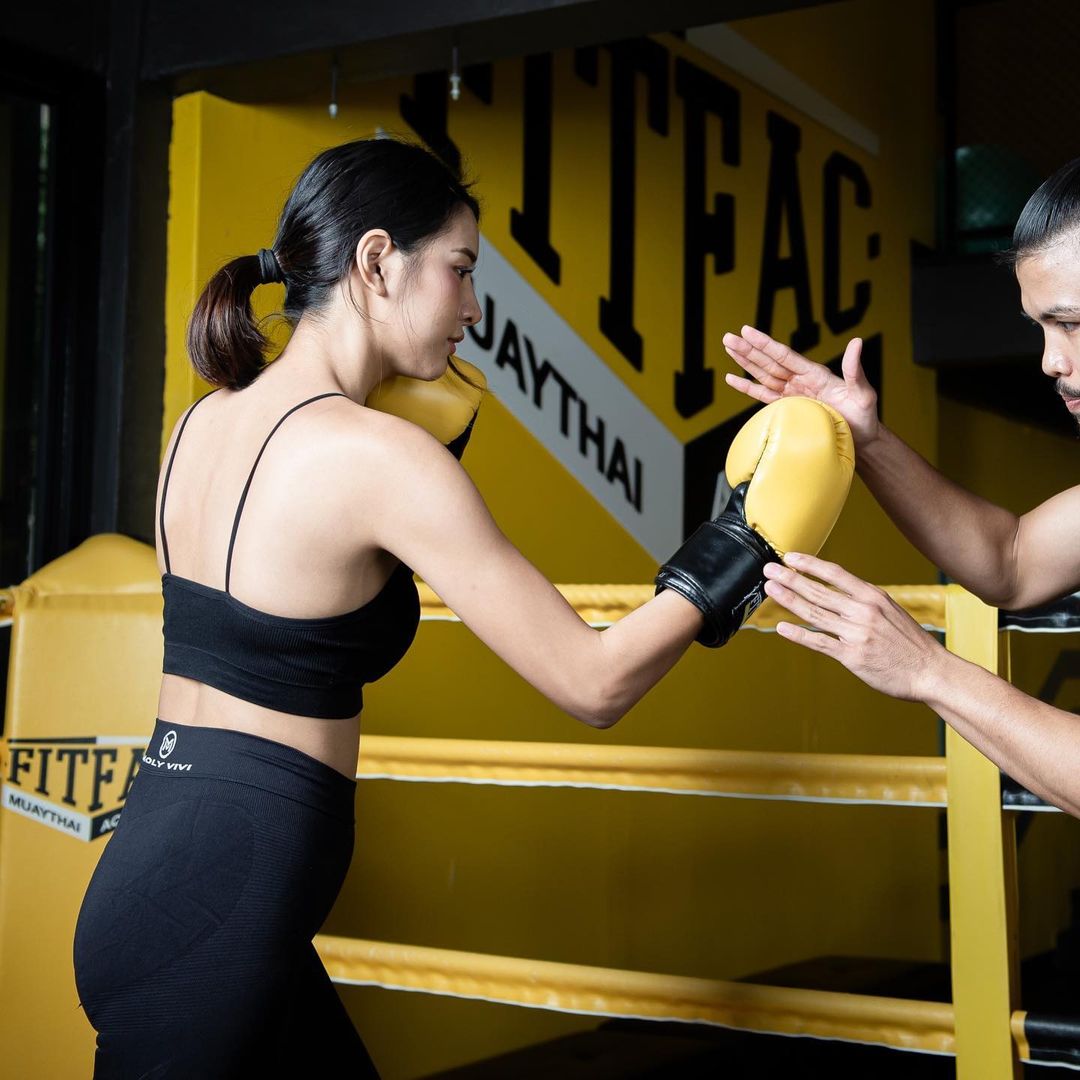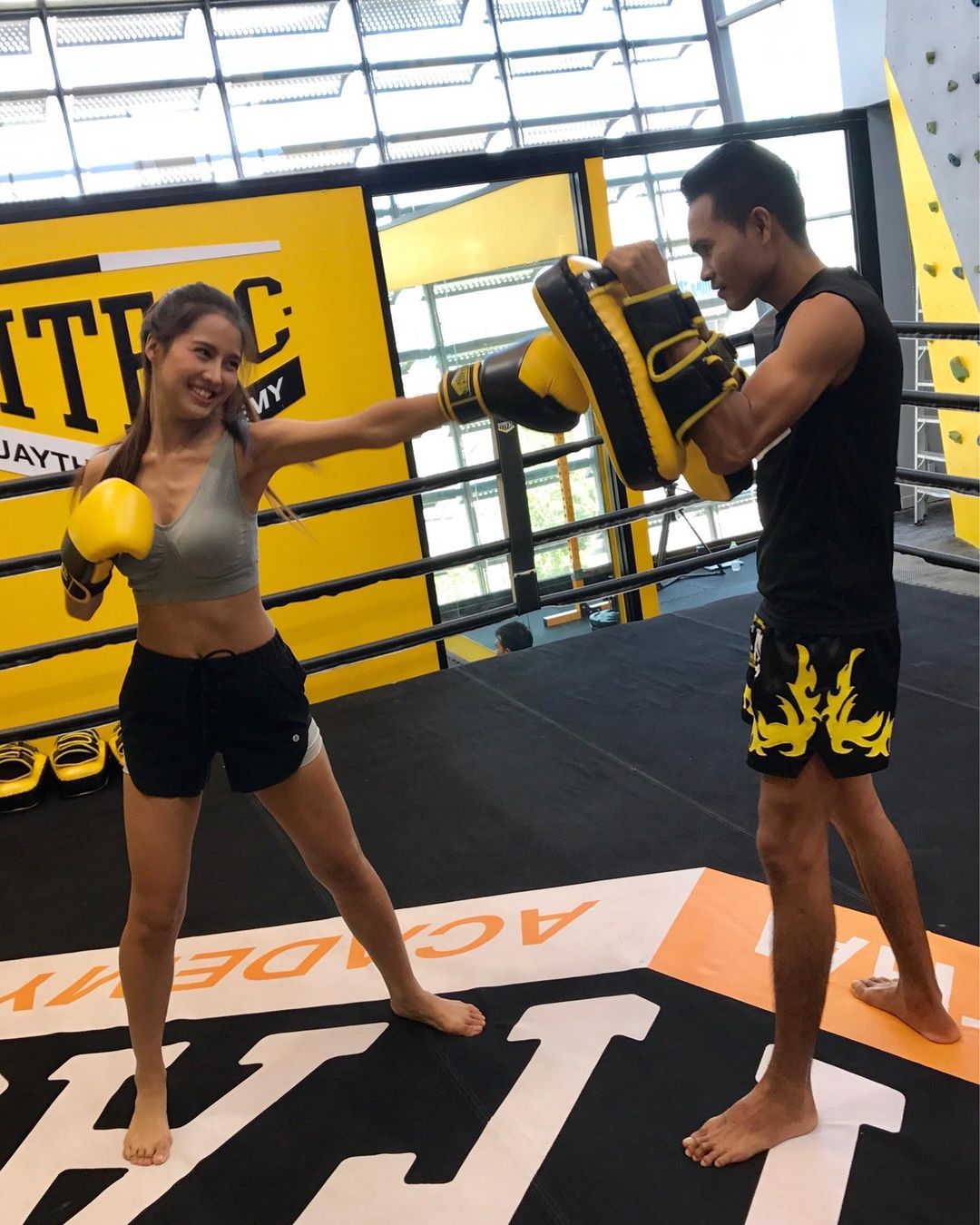 welcome loversThai boxing This is considered to be another very popular weight loss boxing gym. Because there are many branches. Also the price is not very high. In addition, there are also expert instructors who come to take care of it closely.
coordinates: There are 10 branches in total in Bangkok.
Branch of Rama 9
The Shoppes at Belle Grand Rama 9, behind Central Rama 9, 2nd floor, next to the Food Court
Telephone: 095 994 6194
Sathorn branch
Ascott Building, Sathorn, Level B1, the entrance door is behind the fountain behind the Ascott sign.
Telephone: 097 279 3467
Ekkamai branch
Gateway Ekamai, 2nd floor, next to the escalator
Telephone: 086 384 3376
Muang Thong Thani branch
2nd Floor, Bee Hive Project, Opposite Sukhothai Thammathirat Open University, Muang Thong Thani, Nonthaburi
Telephone: 096 778 6394
Rangsit branch
Located in Future Park Rangsit, ZPELL Zone, 3rd floor next to SKI 365.
Telephone: 098 830 9988
Ramintra branch
Located on the Promenade, on the 4th floor next to Fitness First.
Telephone: 064 630 8851
Srinakarin branch
Located in Seacon Square, 3rd floor, Lotus side, educational area
Telephone: 088 918 1807
Ratchaphruek Branch
Located in the Food Villa project on Ratchaphruek Road
Telephone: 096 701 1024
Ploenchit branch
888/36-39 Mahatun Plaza Building, Lumpini, Pathumwan, Bangkok 10330
Telephone: 096 990 4790
Taling Chan branch
On Borommaratchachonnani Road (Outbound), next to Southern Line 700 metres
Telephone: 089 890 5995
Work hours: Monday-Friday 13:00-21:30 Saturday-Sunday 10:00-18:30
Instagram: fitfac
7. S'wet Society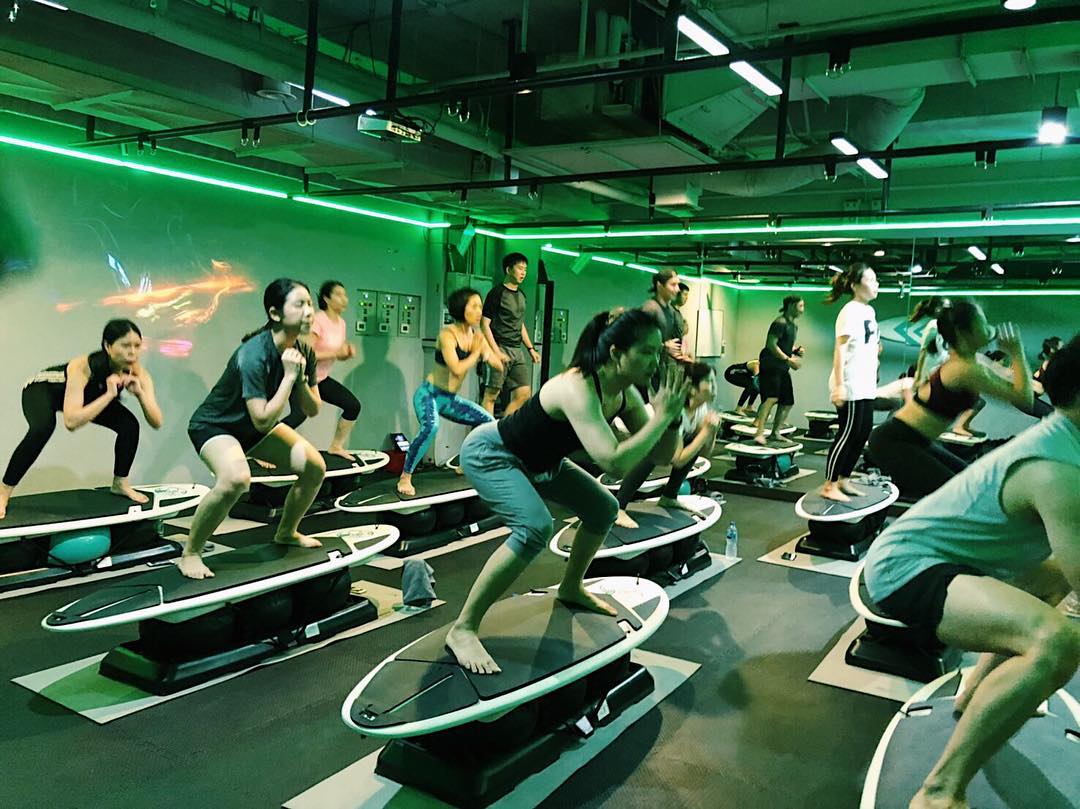 Another exercise place for those who love water activities in central Bangkokgym class on board Here he was inspired by water sports such as the support board. To help strengthen muscles throughout. Because training here, 1 lesson, 1 hour, is equivalent to burning 900 calories.
coordinates: 494 Ploenchit Road, Lumpini, Pathumwan, Bangkok 10330
Work hours: Monday-Friday 07:00-21:00 Saturday-Sunday 09:00-17:00
Telephone: 02 251 5546
Instagram: surfbkk
8. BANGKOK AIRSPACE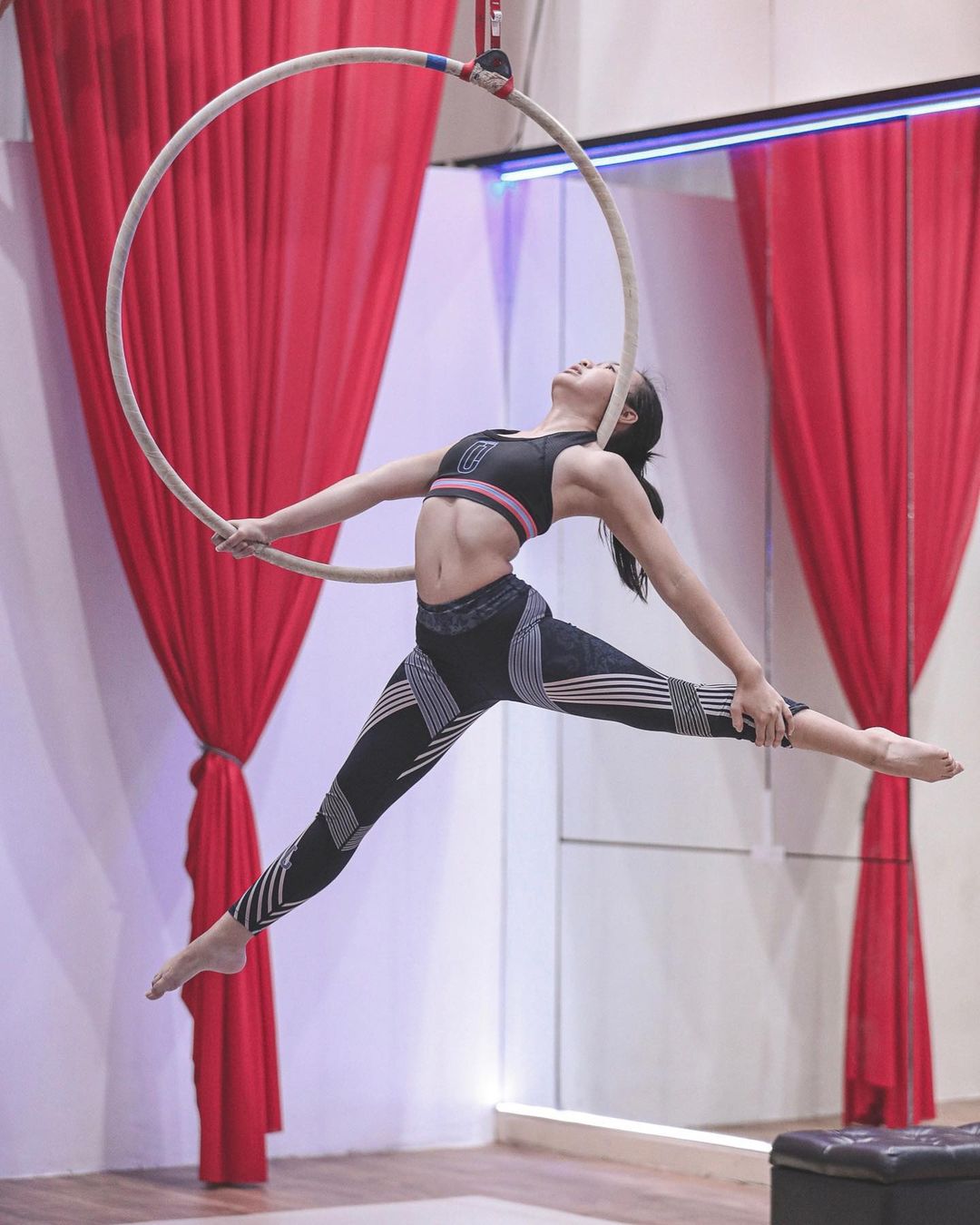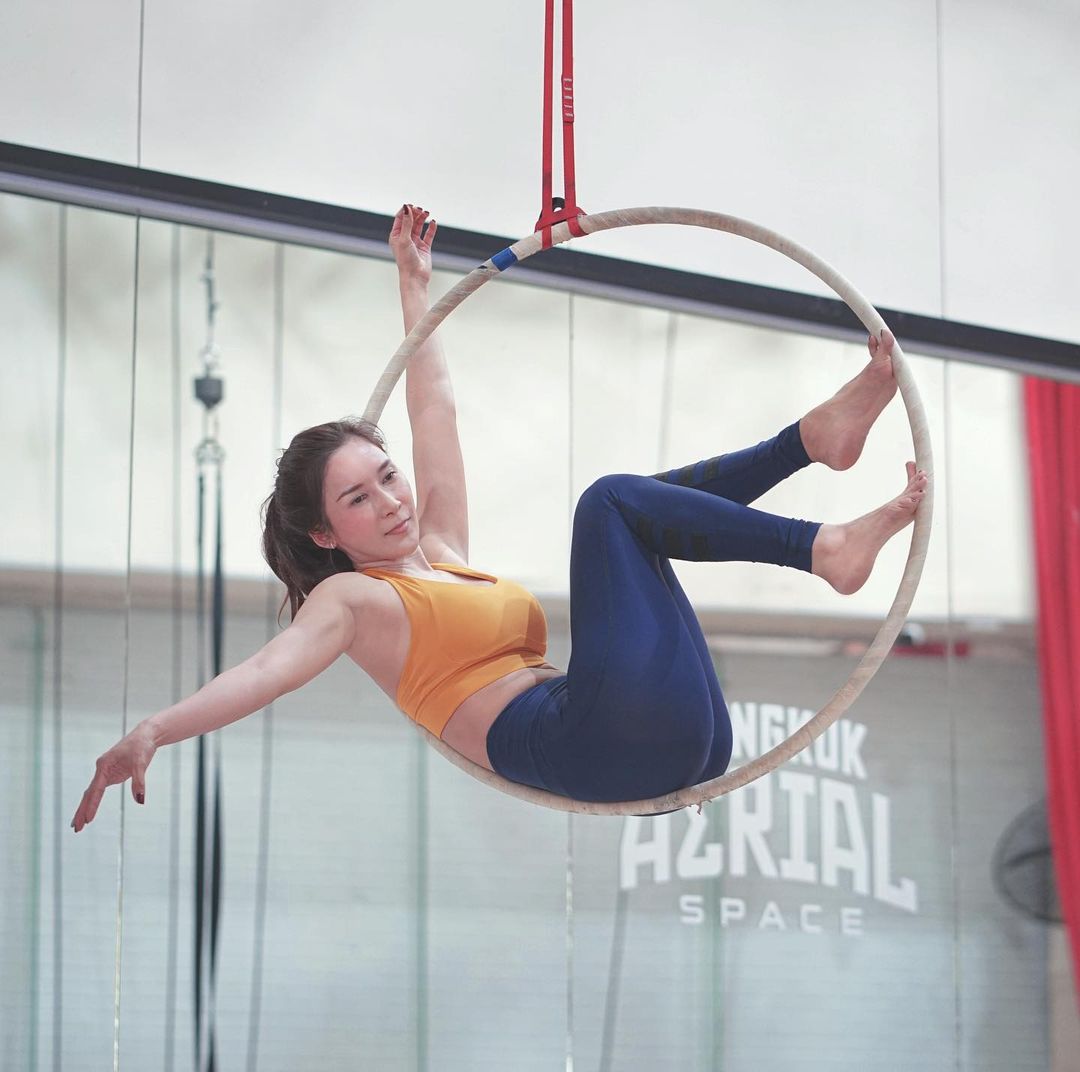 to strengthen the muscles and also increase the flexibility of the body class
Aerial circle with a new sport that uses acrobatic skills combined with art to create beautiful exercise positions
coordinates: RCA Plaza, 1st floor, next to Tops Market
Work hours: 9:00-20:00 (open every day)
Telephone: 087 816 0248
Instagram: bangkokaerialspace
9. Urban Dance Studio (UDS)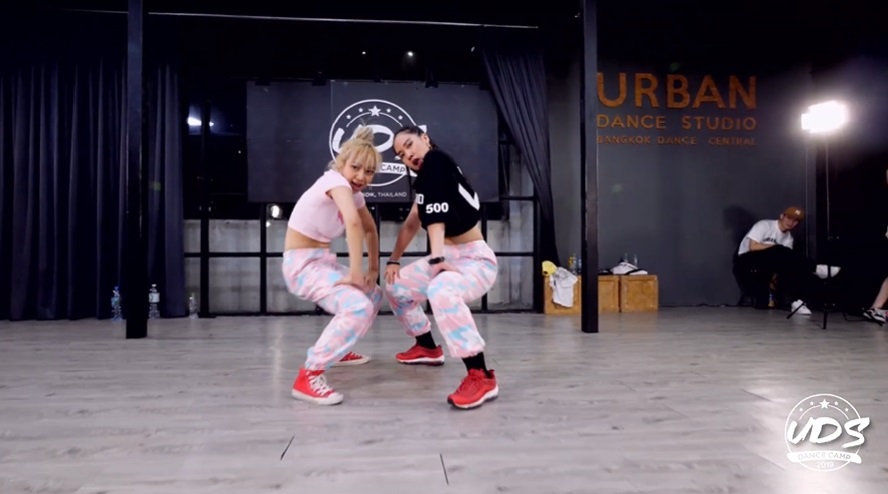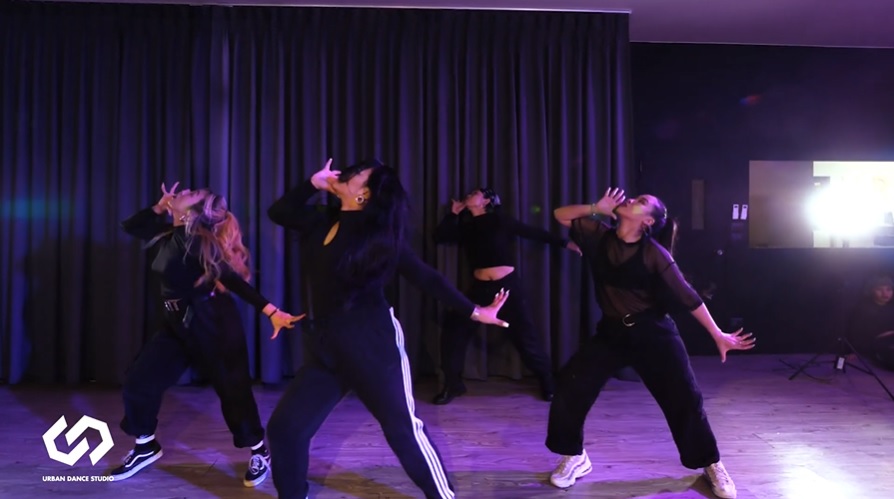 Also appease the dance linefitness dance class which is considered an exercise that is both fun and physical strength There will be a variety of dance classes here, whether it is Hiphop, Street Jazz or even Korean-style K-Pop.
coordinates: 45 Soi Sukhumvit 23, North Klongtoey Sub, Wattana District, Bangkok 10110
Work hours: Mon-Fri 1pm-10pm Sat-Sun 11am-8pm
Telephone: 02 664 4464
Instagram: urbandancestudio.bangkok
10. rumPUREA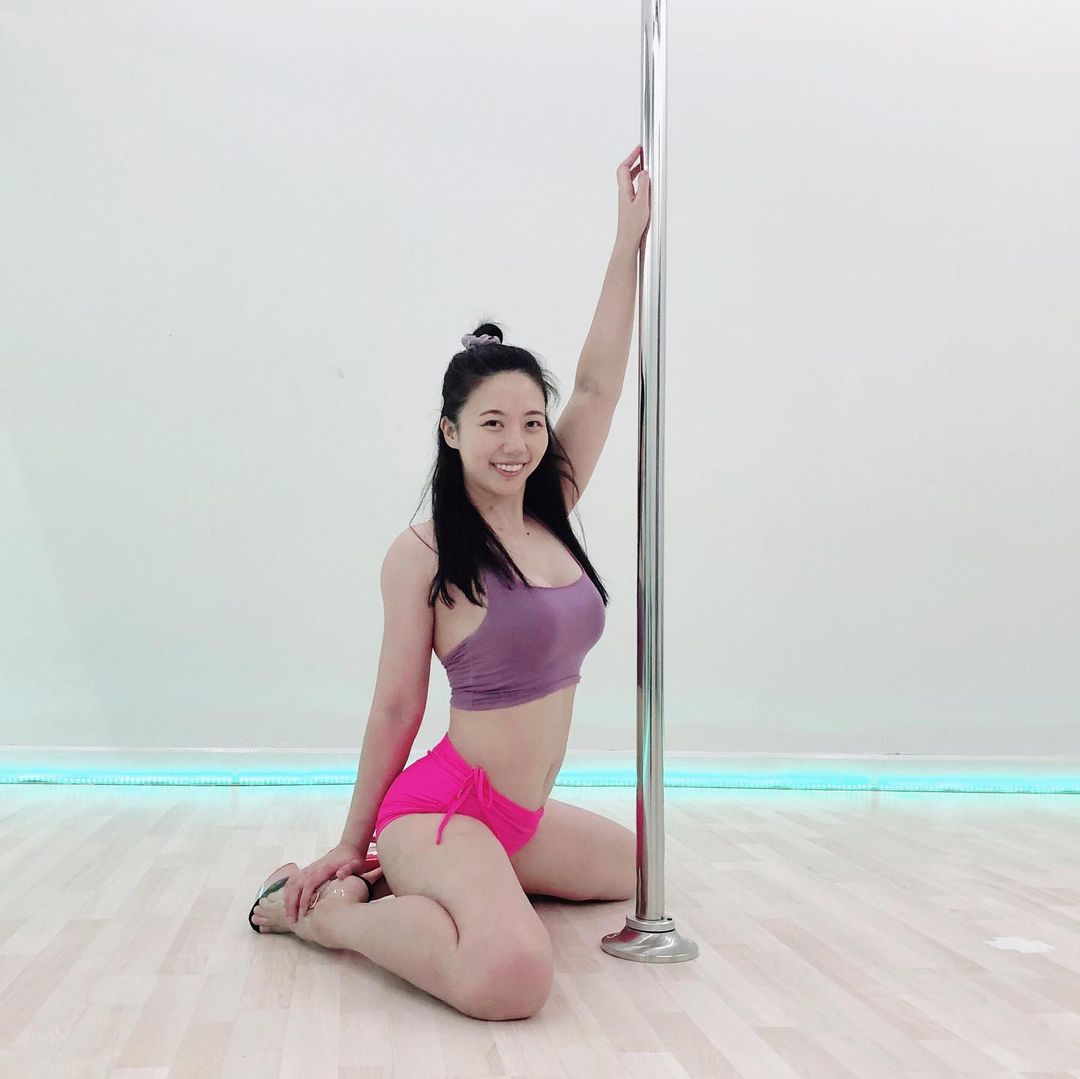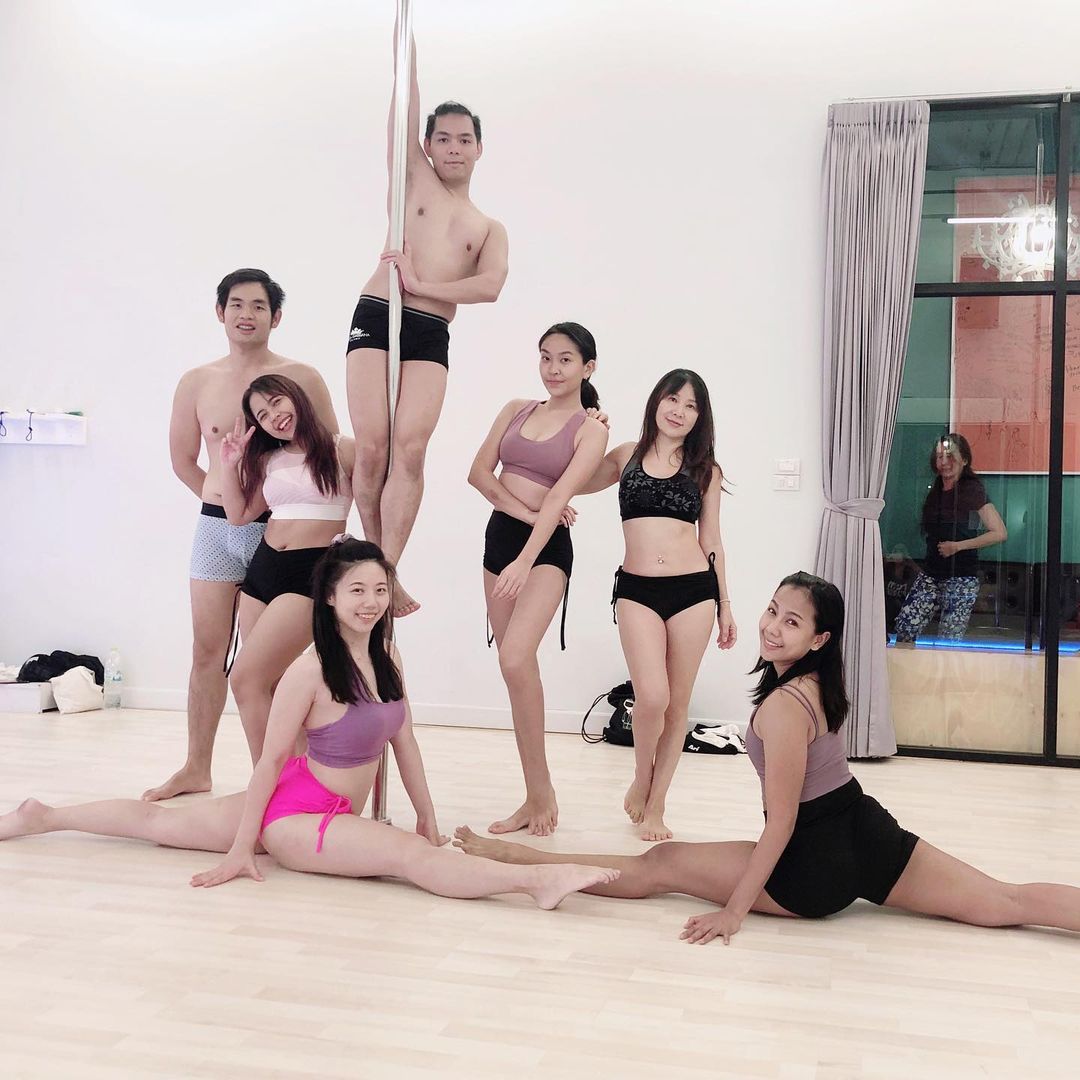 Another dance lesson that hot people are sure to enjoy. pole dancing class which will increase the flexibility of the body That here is a dance school that has received standards and has many kinds of dance classes for you to choose
coordinates: Jasmine City Building, 2nd Floor, Soi Sukhumvit 23, Klongtoey, Wattana, Bangkok 10110
Work hours: Monday-Friday 10:00–21:00 Saturday-Sunday 10:00–18:00
Telephone: 092 204 9655
Facebook: rumpuree
11. Eclipse Yoga BKK
come together with flying yoga class This is considered another option that many women like because in addition to helping burn fat. It's also more fun and challenging than regular yoga. because it requires high balancing skills. I can say that both have a good figure and a beautiful image. Show off on IG anyway.
coordinates: 205 27 Ratchadaphisek Road, Din Daeng, Din Daeng, Bangkok 10400
Work hours: Monday-Friday 07:00–21:00 Saturday-Sunday 09:00–16:00
Telephone: 099 157 4830
Facebook: eclipseogabkk
12. The interior study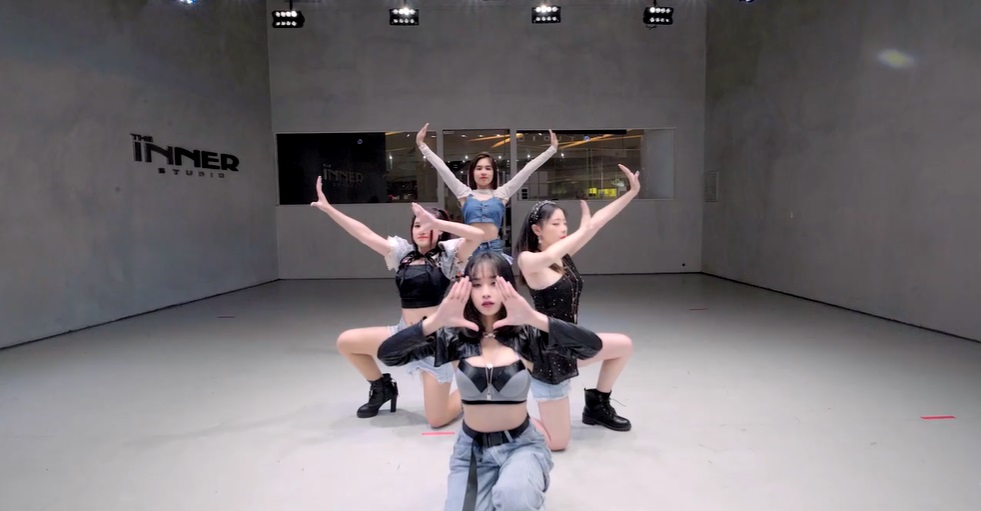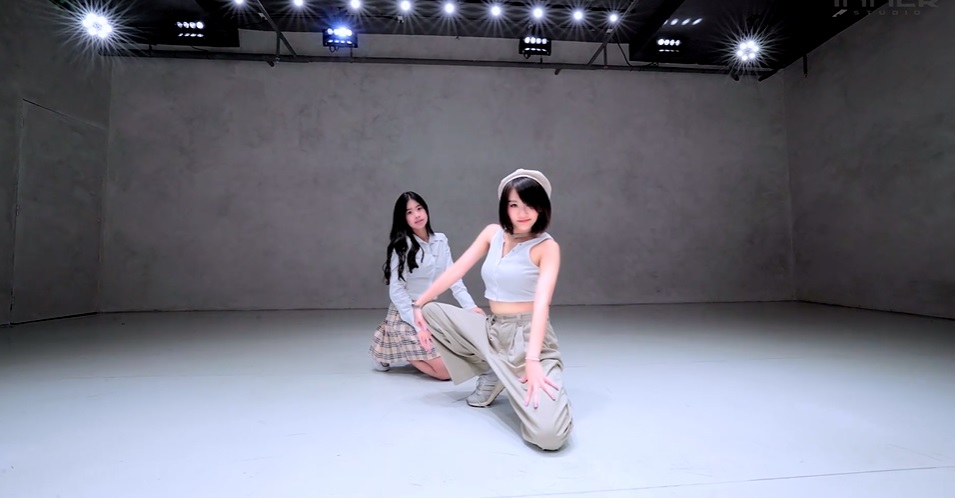 We finish atdance classFrom The Inner Studio, they say this is a dance class. For people without basics but has inner life and passion for dance Because it's a dance class that focuses on having fun and burning fat more. But every class the teachers chose, the song still hits the heart of every song.
coordinates: There are 3 branches in total.
Esplanade Ratchada (MRT Thailand Cultural Center)
Sena Fest Charoennakorn (BTS Krungthon Buri)
GATEWAY Ekkamai (BTS Ekkamai)
Work hours: 9:30–22:00 (open every day)
Telephone: 063 980 5000
Facebook: TheInnerStudio
It's over with both of us 12 fitness stations that we gather today I hope friends I'm sure you will like it. And most importantly, exercise and don't forget to control your diet so that you have a beautiful body that everyone wants. See you in the next article.
Image source: aufeminin, climbcentralbangkok, tribebkk, absoluteyouthailand, pinawakesurf, aquabikingbangkok, fitfac, surfbkk, bangkokaerialspace, urbandancestudio.bangkok, vsanruethai, eclipseyogabkk, TheInnerStudio