For girls who want to lose weight clean food It's another option that will make the girls can eat together easily plus a lot of free time these days! Who is at home and doesn't know what to do? he can easily create clean food menus by himself that he will present today 25 clean food menu Delicious and can be made at home. But what kind of menu will there be? Let's check.
1. Stir-fried beef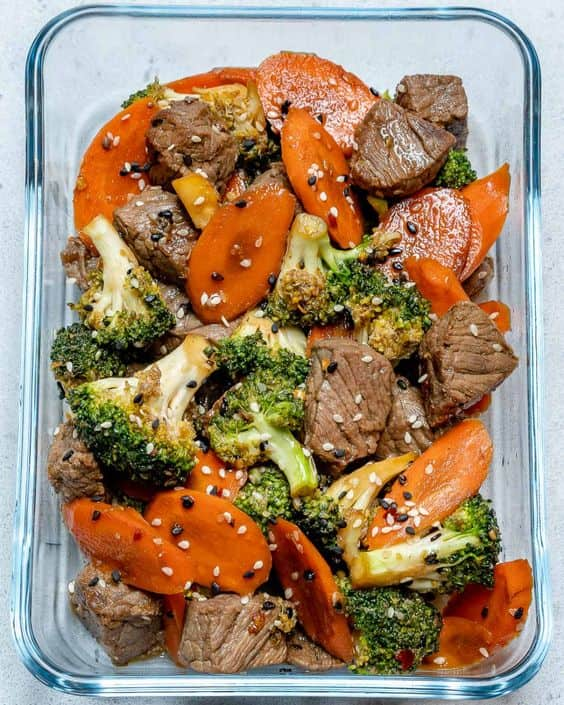 cleanfoodcrush
Even meat lovers can eat clean. Bringing the beef to a stir-fry with carrots, broccoli and sprinkling with sesame seeds, this is a delicious beef stir-fry menu that can be had as an appetizer or eaten with cranberry rice.
2. Gaeng Liang mixed vegetables with egg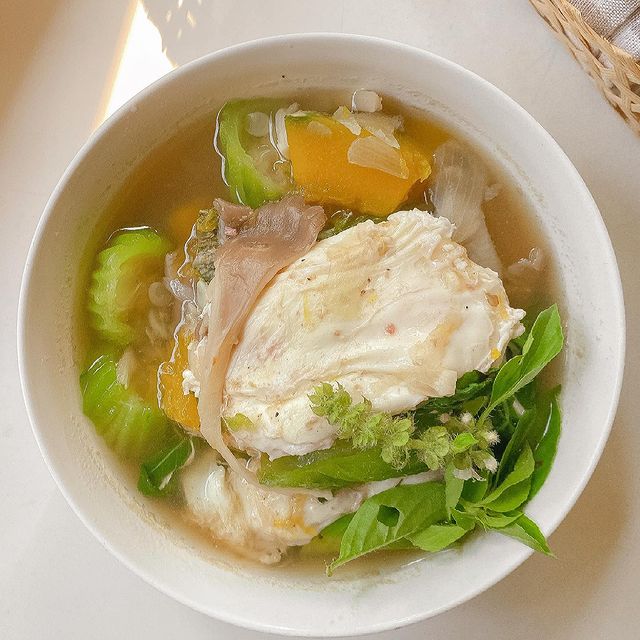 siya_kebsup
Kaeng Liang Mixed vegetables with egg weight loss menu You can easily make it yourself. as well as a delicious taste. Whether for dinner or eaten with rice
3. Smoothie bowl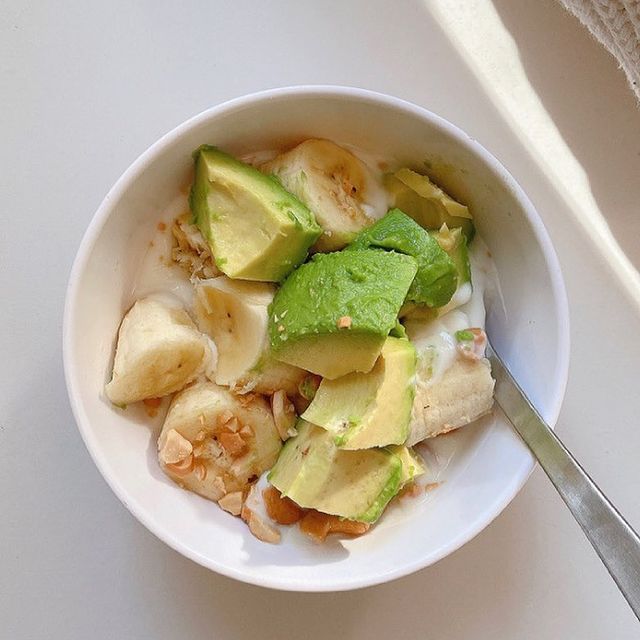 siya_kebsup
Smoothie Bowl, a simple breakfast menu if someone doesn't have much time. It can easily be done by yourself. Using yogurt mixed with fruit such as avocados, bananas, or those who want to add crunch can sprinkle with small cashews. It was a delicious breakfast.
4. Stir-fried noodles with salmon and chili paste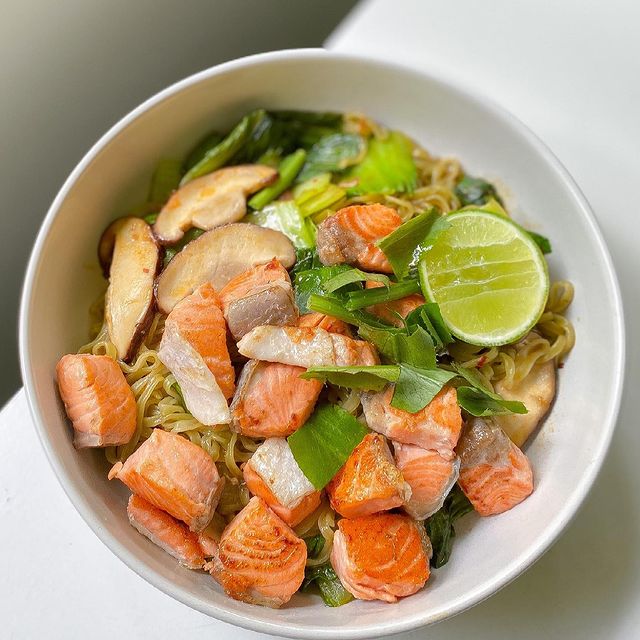 siya_kebsup
Stir-fried spaghetti with salmon chili paste, a mouthwatering menu that adds a taste to not be boring like a small chili paste. Stir-fried blanched noodles mixed with fried salmon. Cabbage or spinach and cilantro.
5. Egg white udon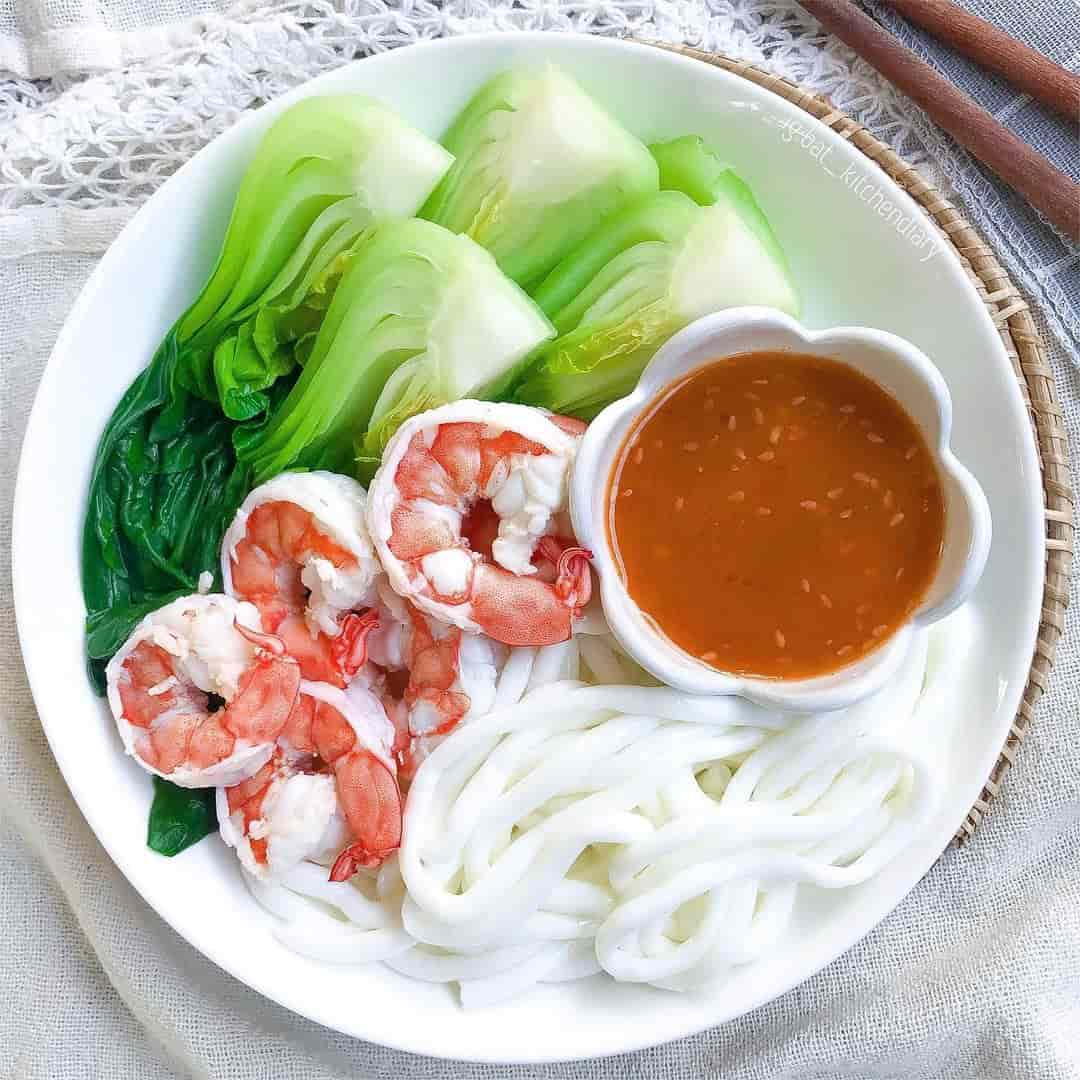 bat_kitchendiary
Change the vermicelli in the Suki menu It's an egg white udon sukiyaki menu. Plus eat with your favorite veggies and shrimp. Topped with clean suki sauce. Let me tell you, this meal is definitely not greasy.
6. Cucumber Stir-Fried with Ebiko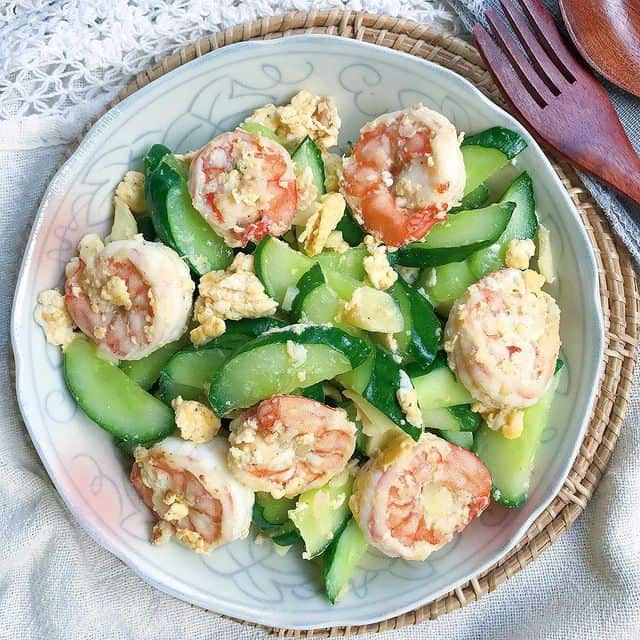 bat_kitchendiary
Another neat menu you can easily cook at home is cucumber stir-fry with shrimp roe. delicious taste. Plus you eat with hot rice. Let me tell you it's delicious.
7. Sliced ​​pork, chicken breast and kimchi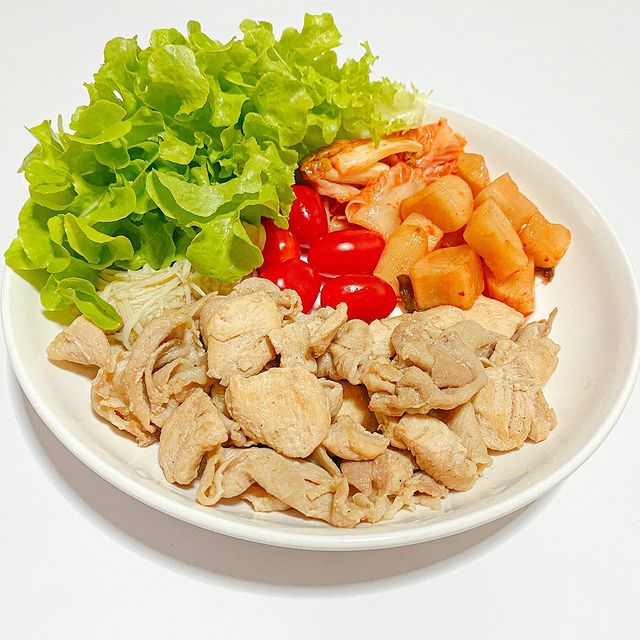 beya.healthymind
A clean, easy-to-eat menu featuring sliced ​​pork, chicken breast, and kimchi Sliced ​​pork, chicken breast, roasted until dry, placed on a plate, then golden needle mushrooms sautéed until tender and arranged on a plate to add color to the plate Tomato, green oak and radish or lettuce kimchi Eating for dinner can fill the stomach well.
8. Dumplings with Lui Suan chicken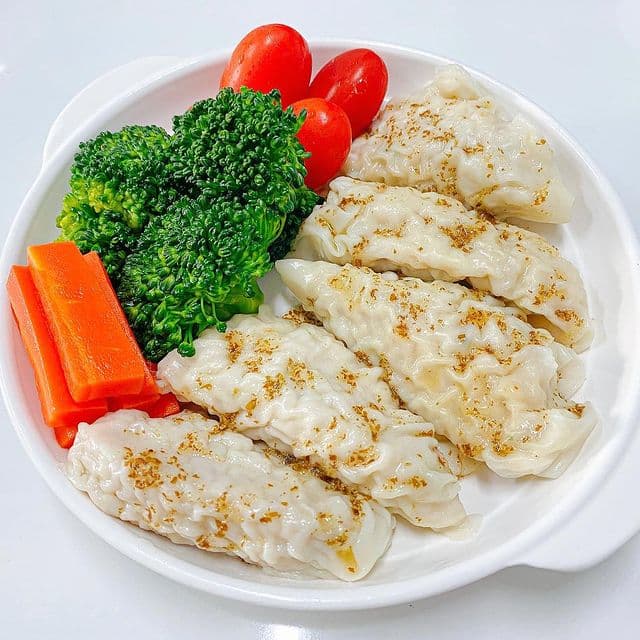 beya.healthymind
Whole word appetizer menu with Lui Suan Chicken Dumplings Eat with carrots, broccoli, tomatoes, even more with the sauce on the dumplings. Let me tell you it's a lot of fun.
9. Garlic chicken with rice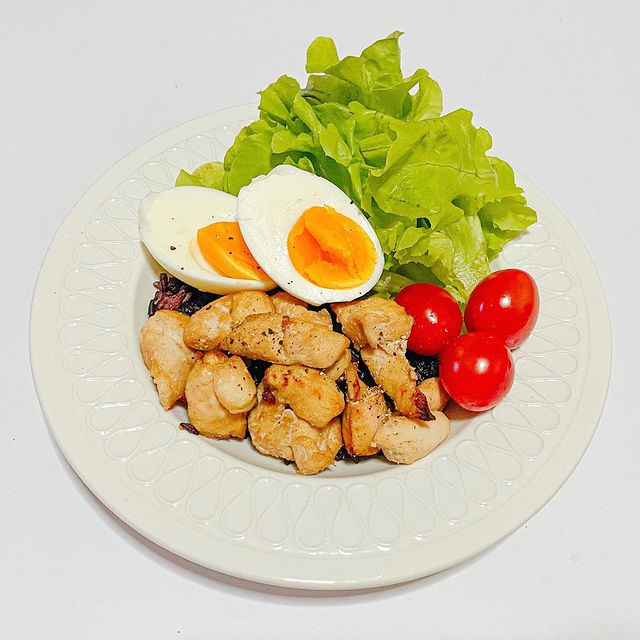 beya.healthymind
Garlic chicken rice, a simple menu that can be made at home Using chicken fillet marinated with low-sodium oyster sauce, pepper, garlic powder, left for 1-2 hours, then pan roasted. That's it, it's done. Or who can add side dishes like boiled eggs, fresh vegetables, tomatoes to eat together?
10. Mixed mushrooms stir-fried with fresh chilli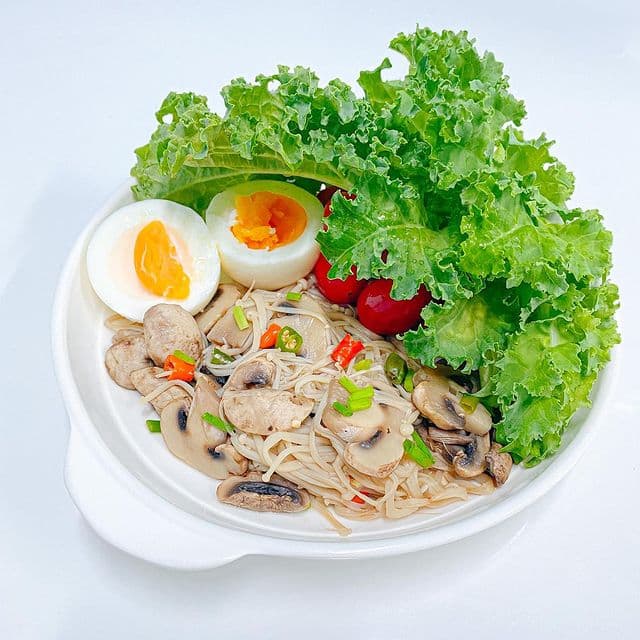 beya.healthymind
Another clean menu like mixed mushrooms sautéed with fresh chilli. To increase the spiciness and freshness, in case some friends get bored of bland menus they can turn to make this menu. The more you eat with vegetables and boiled eggs, the more delicious it is.
11. Donkey chicken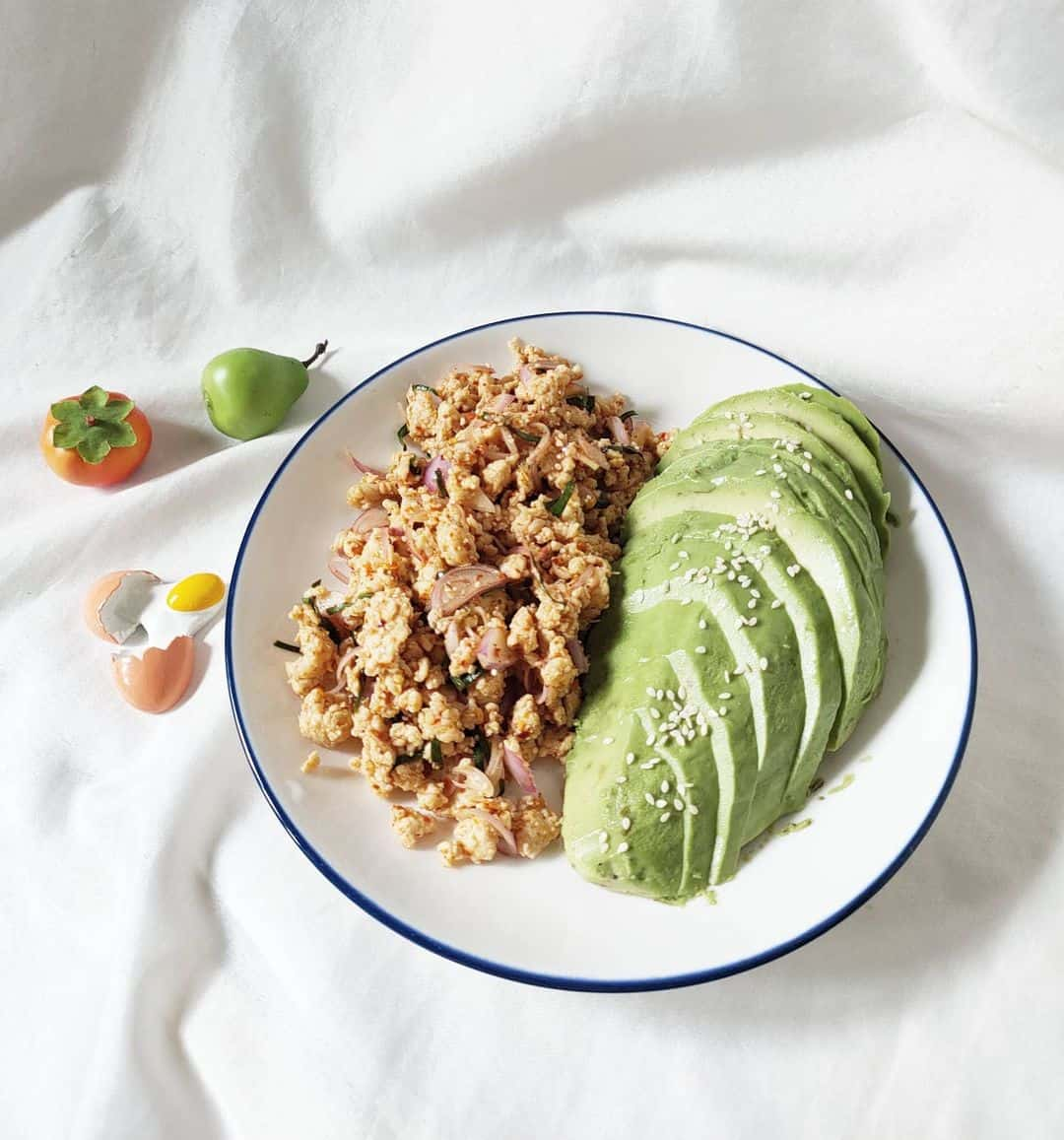 gametlw.diet
Isaan-style clean food is probably not out of La Bok Gai, a delicious menu that many people like to cook and eat themselves. Because it's an easy menu. It's also not fat either. The more you eat with avocado, the more delicious it is.
12. Grilled chicken thighs with tricolor vegetables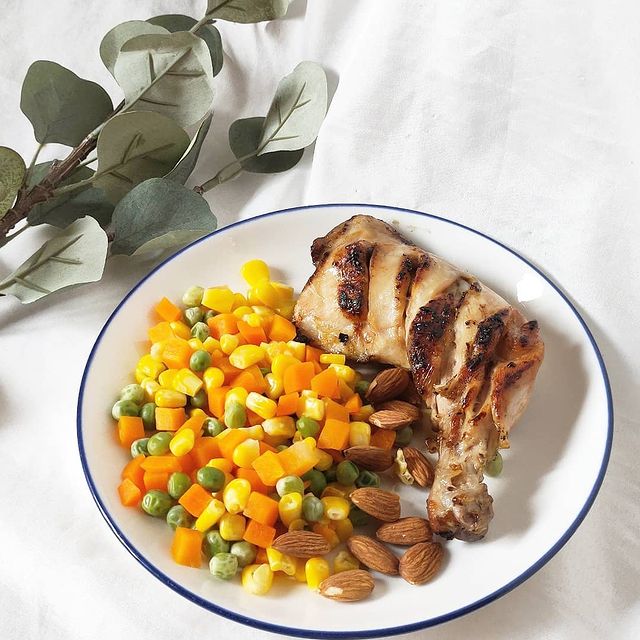 game tlw.diet
Grilled chicken legs with three-coloured vegetables, a clean menu suitable for an easy lunch. Satisfied and Not Overweight It's another colorful menu that looks appetizing. Seeing this, I had to rush back and try it sometime.
13. Chicken soup with potatoes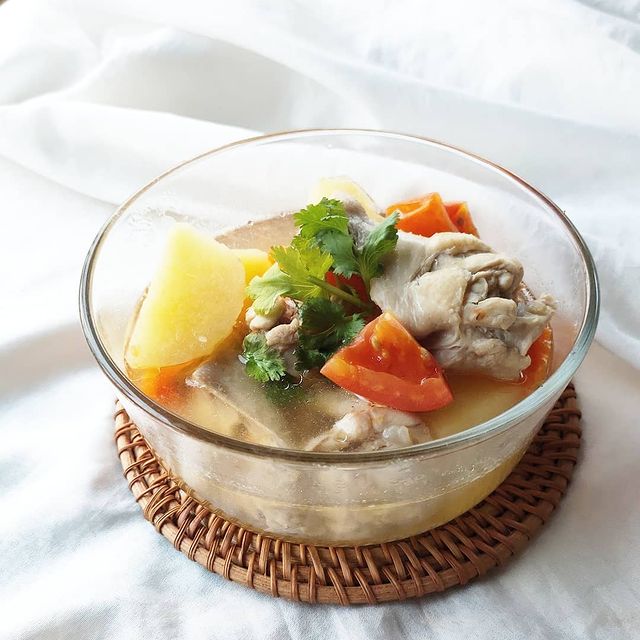 gametlw.diet
Hot soup menu with potato soup and chicken be another full-fledged menu whether to eat Or eat with rice, it is also delicious.
14. Suki roll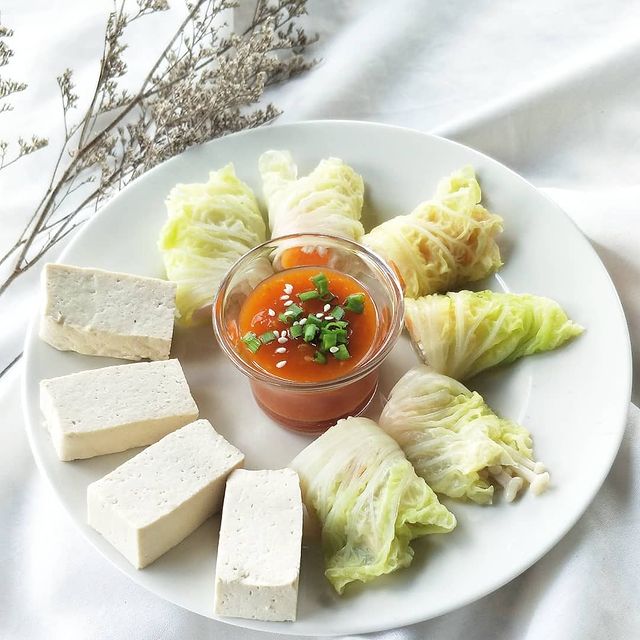 gametlw.diet
Go from regular suki menus to suki rolls, as well as being easy to eat. It's also fun to eat as a meal during the day, that's okay. Or those who also want to add tofu can eat together
15. Grilled dory fish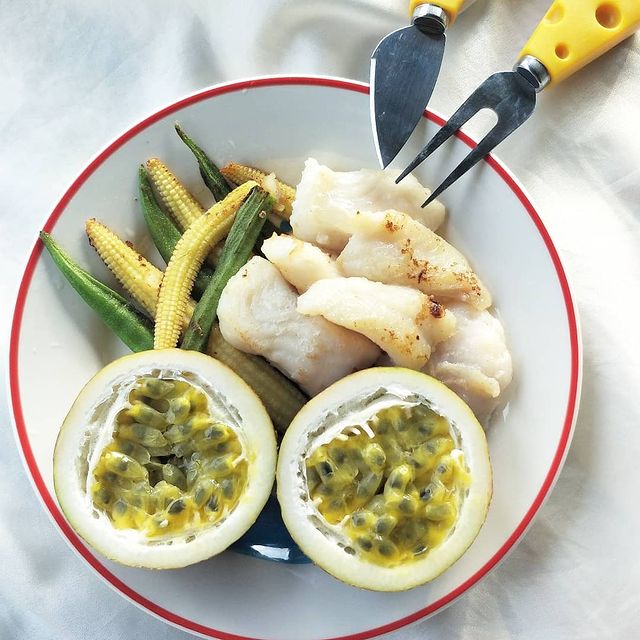 gametlw.diet
Grilled dory fish served with side vegetables like corn and okra Or those who want to flavor eating with passion fruit too
16. Chicken breast salad with boiled eggs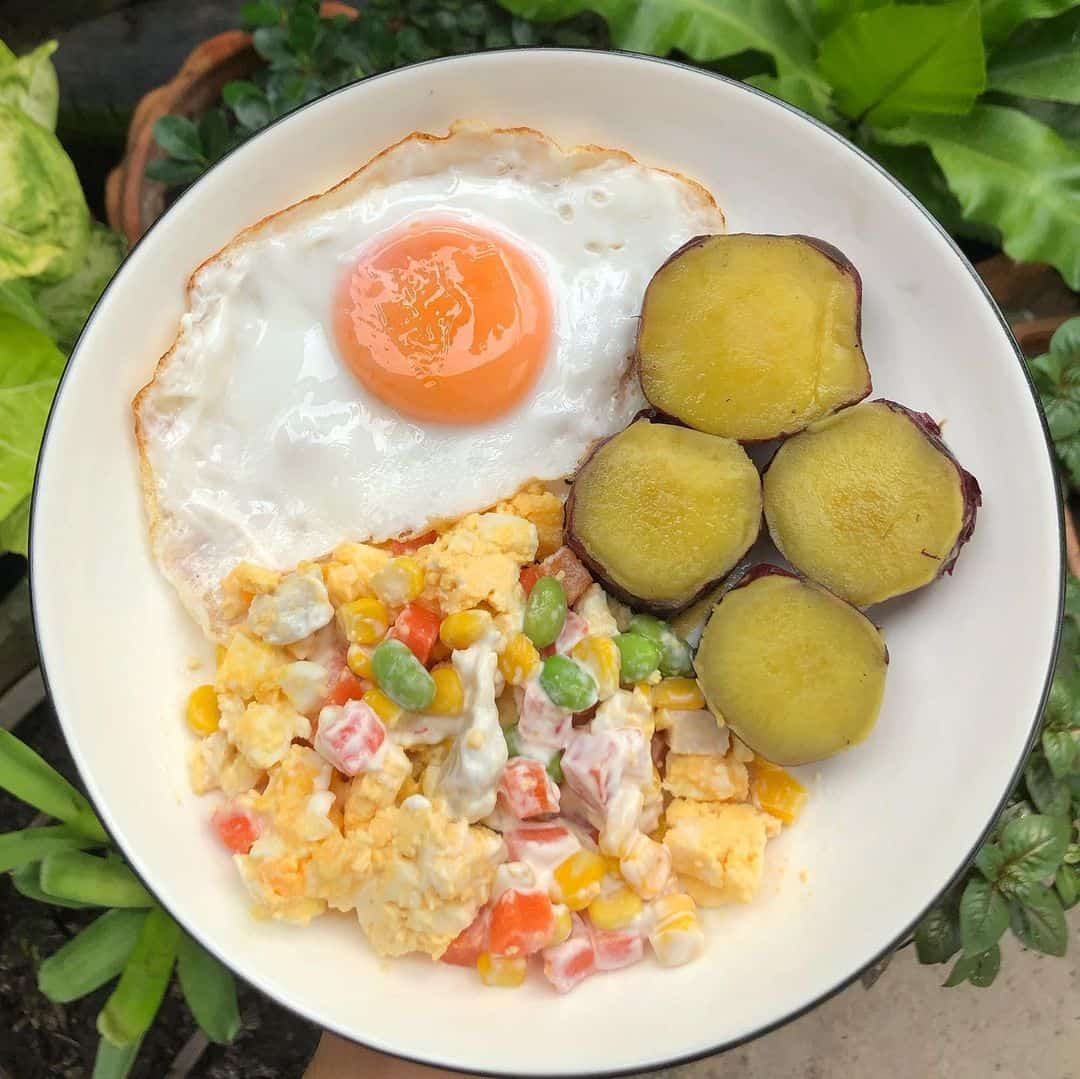 happyeatwithkp
Chicken Breast Salad with Boiled Eggs The cleanest menu many people choose to eat, easy to cook at home. For those who are not full you can add grilled potatoes or make a fried egg to add as a condiment, it's delicious and goes well.
17. Fried saba with rice
happyeatwithkp
For those who love to eat rice You can find clean menus like saba fish fried rice. But it has to be cranberry rice. Eating together. Very delicious.
18. Salmon Fried Rice with Mixed Vegetables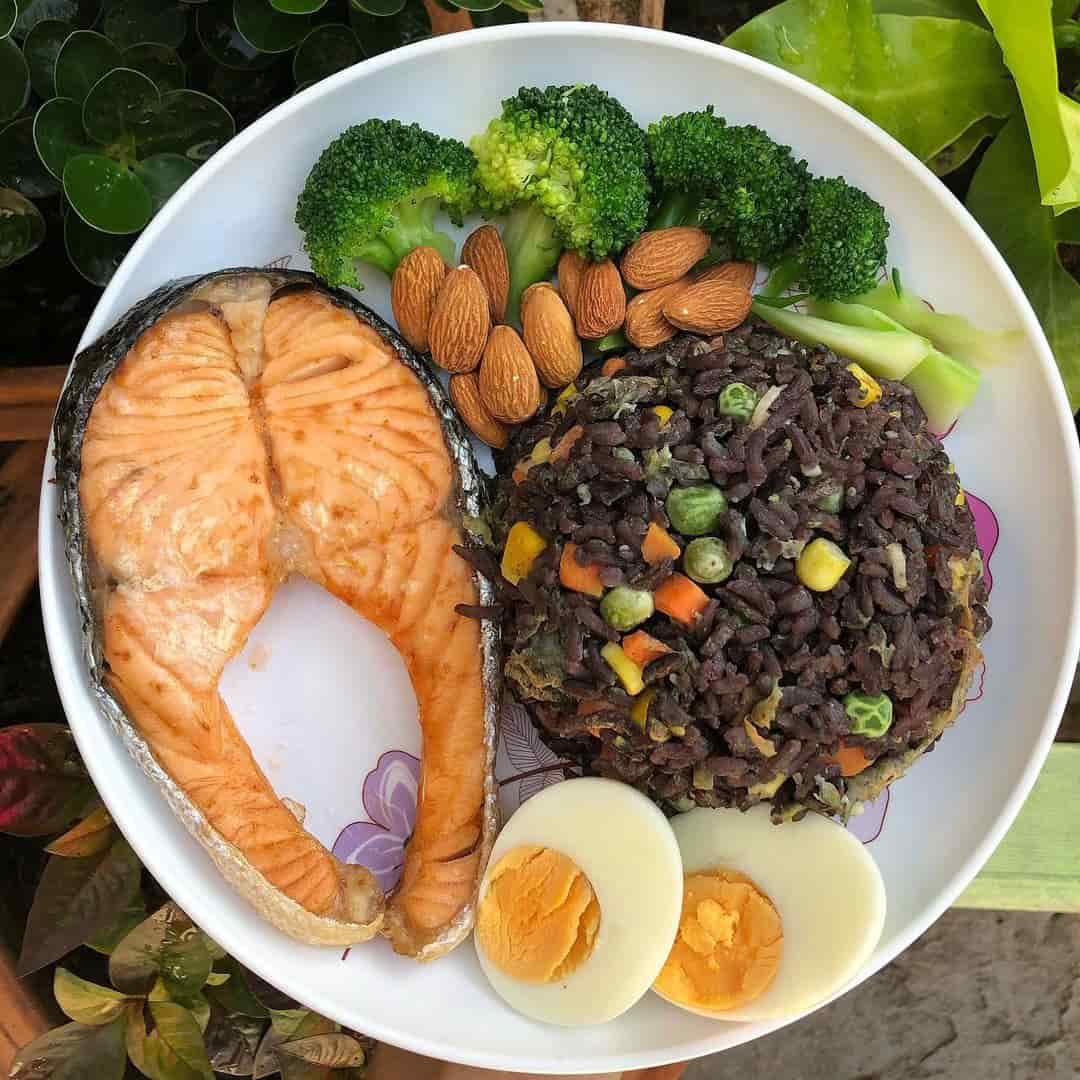 happyeatwithkp
Three-color vegetable salmon fried rice Another complete menu It is also very easy to make. can be made for lunch or dinner. The more you eat with greens, boiled eggs, it will double the goodness!
19. Flourless Yentafo Dried Fish Noodles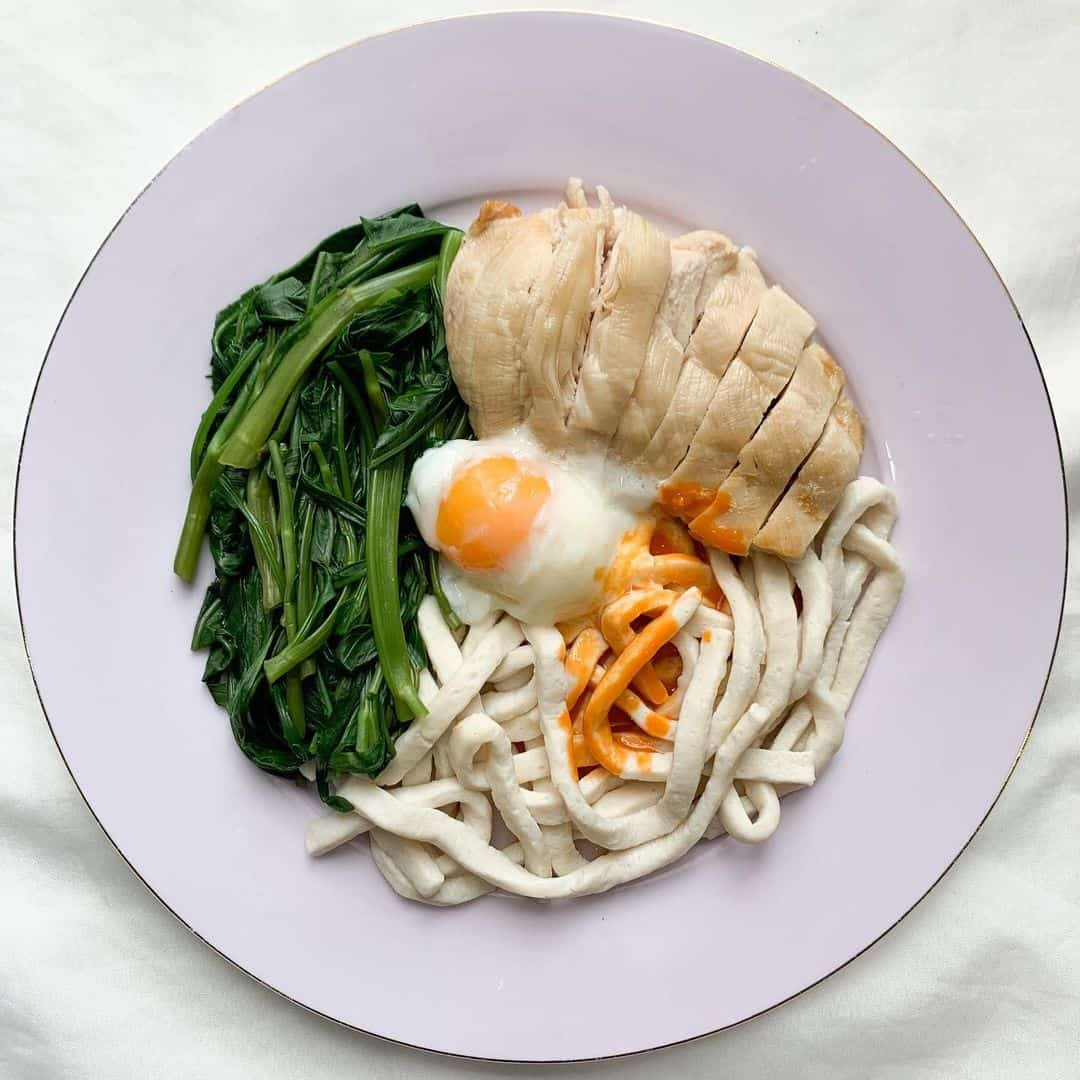 nploystory
Flourless Yentafon Dried Fish Noodles Add deliciousness with chicken breast, boiled vegetables and onsen egg. Topped with clean Yentafo sauce. It can be a clean menu. Or who can switch to clean suki sauce too?
20. Lemon Steamed Chicken Breast
nploystory
A delicious menu to be eaten every day without getting bored with lemon steamed chicken breast. whether eaten OR eaten with rice, it can be filling and satisfyingly delicious
21. Scrambled eggs with salmon
nploystory
Scrambled eggs with salmon, a simple homemade menu with very few raw materials It is also delicious. The more you eat it with broccoli, the more delicious it is!
22. Browned Mushrooms with Salmon Butter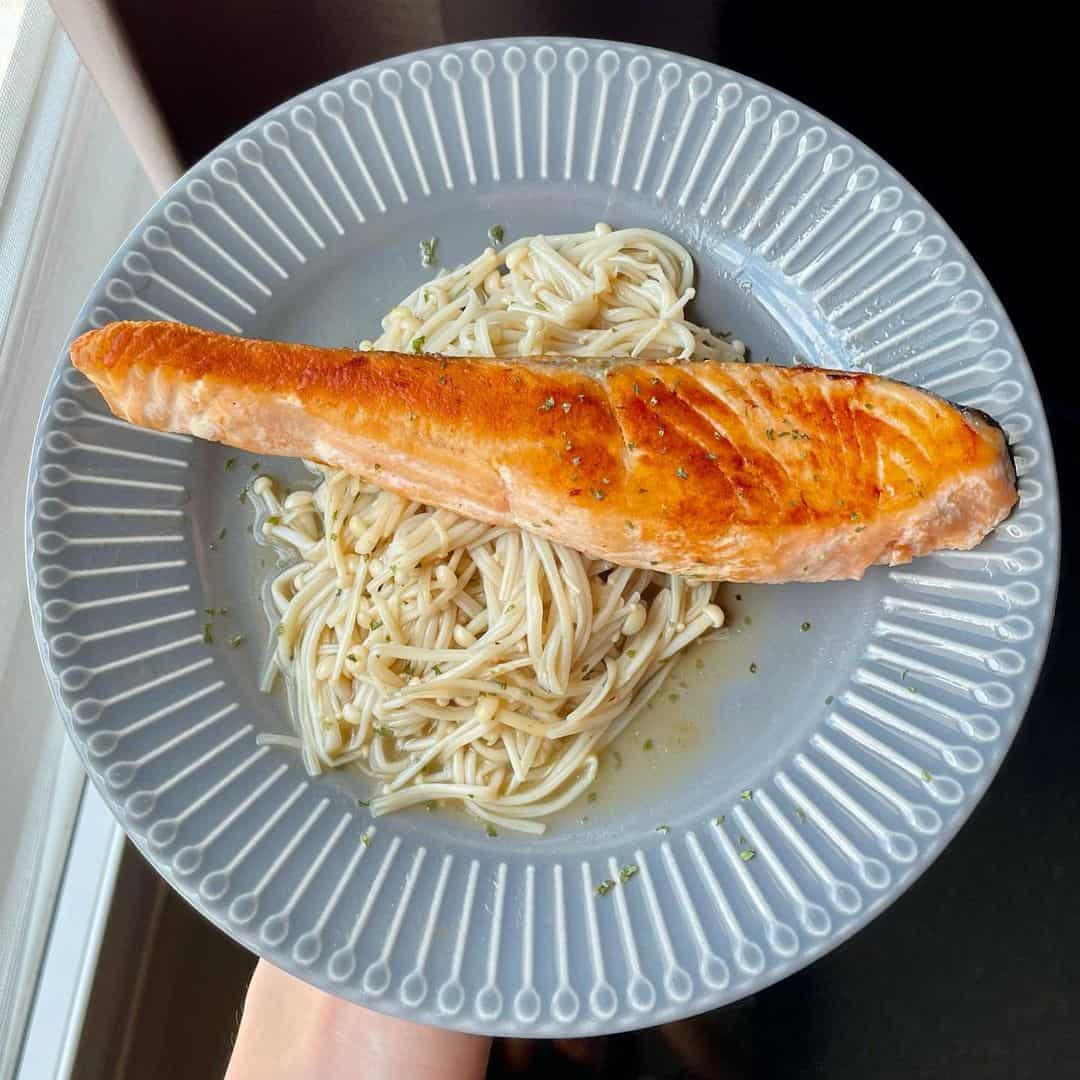 nomorefatclub
Enoki Mushrooms Stir-Fried With Salmon Butter Delicious Clean Menu Eat Together Incredibly delicious. It is another menu not to be missed when cooking at home.
23. Grilled Tuna and Tofu Salad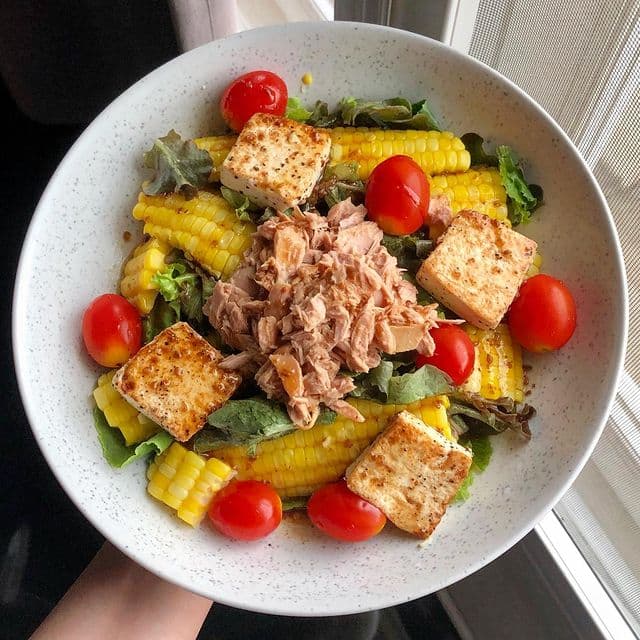 nomorefatclub
Grilled Tuna and Tofu Salad It is a popular salad menu. Whether you eat it for lunch or dinner, it tastes delicious. You can be full for sure!
24. Stir fried broccoli with shrimp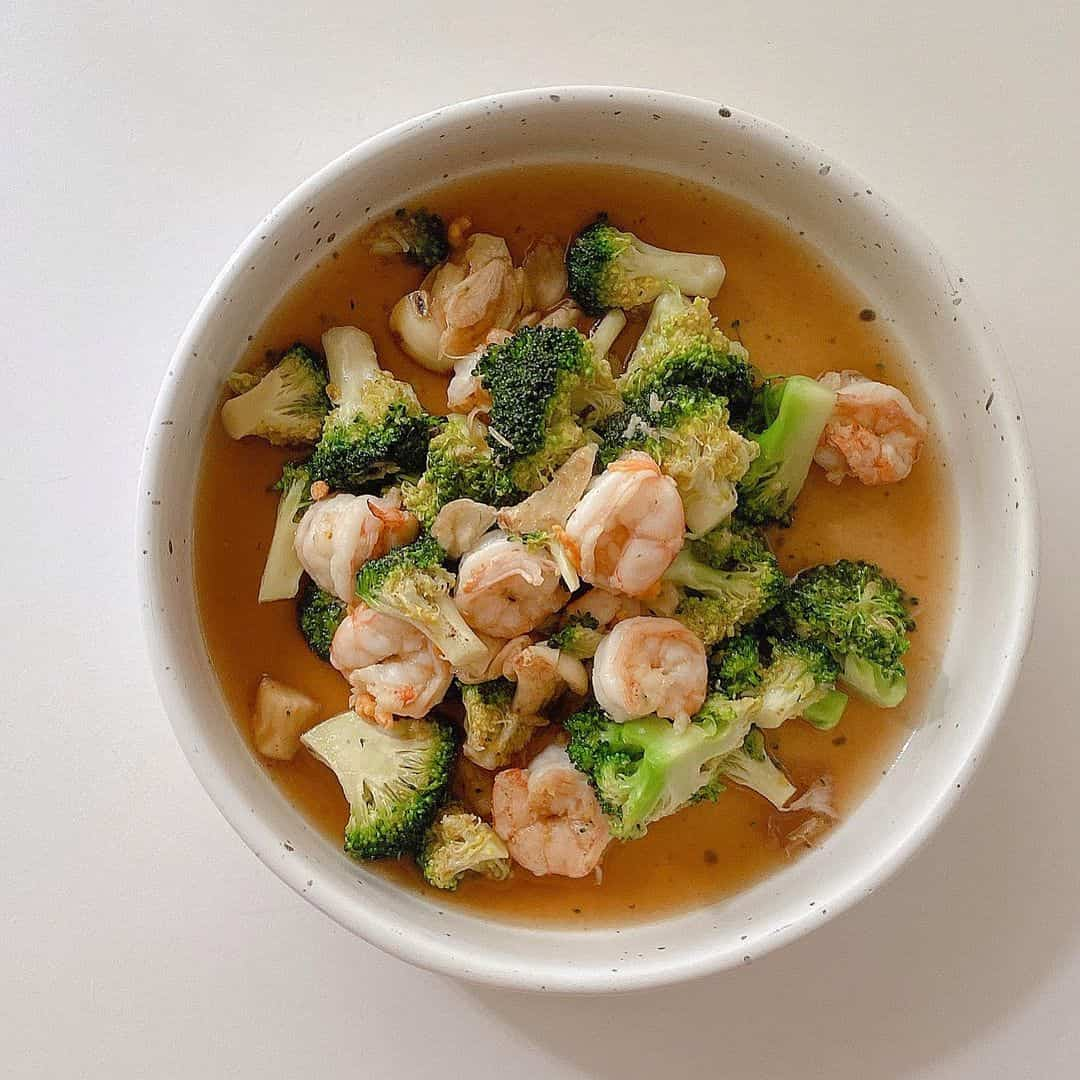 siya_kebsup
Sauteed broccoli with prawns, a simple menu that you can cook yourself and it's delicious too. The more you eat it with hot rice, I can tell you it's very satisfying.
25. Braised chicken noodles with boiled vegetables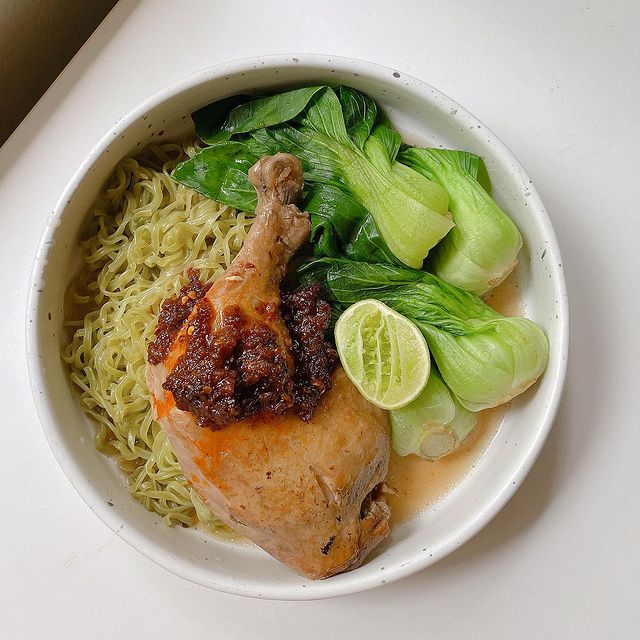 siya_kebsup
Braised chicken noodles with boiled vegetables Another line menu not to be missed. It is also very appetizing. It's a simple lunch menu. You can make it yourself at home, you won't be bored for sure!
How do you fare with 25 clean menu ideas? It's very appetizing, isn't it? It's a simple menu. able to eat by itself. But don't forget to use the ingredients. or just clean toppings Otherwise, it won't be clean from the clean menu.