friends have heard "onion stickers" or "Onion porridge" Some people may still be confused. what is it huh? So why does his brother have it? Today, Akeru will present the onion sticker to everyone. Popular secret item for people who like to have runny nose, nasal congestion and allergies.
What are onion stickers?
In the old days, young mothers often crushed shallots and soaked them in water. When your child has a runny or stuffy nose Why taking medicine may not be good for children. But at the moment there "onion stickers" Let's help solve this problem. It can also be used by all genders and ages. Onion stickers are useful for people with nasal congestion and allergies. It can relieve the symptoms of colds, nasal congestion, runny nose and allergies without taking medications and without having to wash your nose. Safe and residue-free Keeps fresh air Can breathe comfortably Has a light fragrance Not dizzy Can be used by all ages, not just children. Even adults and the elderly can use it. It is contraindicated in people with symptoms of G6PD or G6PD deficiency.
Main ingredients and method of use
The main ingredients in onion paste are as follows.
Shallots have properties to help relieve nasal congestion, runny nose, and relieve coughs.
eucalyptus oil It allows you to breathe freely and fresh
lavender oil Helps to relax and sleep well
peppermint oil Helps prevent allergies, nasal congestion and runny nose
In terms of other ingredients added in addition to the main ingredient It varies according to each formula of each brand.
how to use
Peel off the adhesive sheet. then put it on the air conditioning fan, clothes or pillows
What brand of onion stickers do you use?
1. Happy Noz Organic Deodorant
happynoz
Made with 100% organic ingredients, it relieves colds, nasal congestion and prevents bacterial infections. It comes in four formulas: blue to yellow mucus. purple for light snot Orange for PM2.5 protection and green for virus protection.
price: 10 boxes 1,400 baht
coordinates: Shopee, Lazada, Happy Noz Facebook, the best pharmacies
2. Natural Heart
Pchome
100% natural extracts, safe without harmful substances and delicate. Be the first to receive product quality certification from OTOP Lamphun of Lampang Province Thailand. Let the fragrance linger for up to 12 hours.
price: 1 box 189 baht
coordinates: Shopee, Lazada, Little Heart Natural Facebook, best pharmacies
3. Thai Hom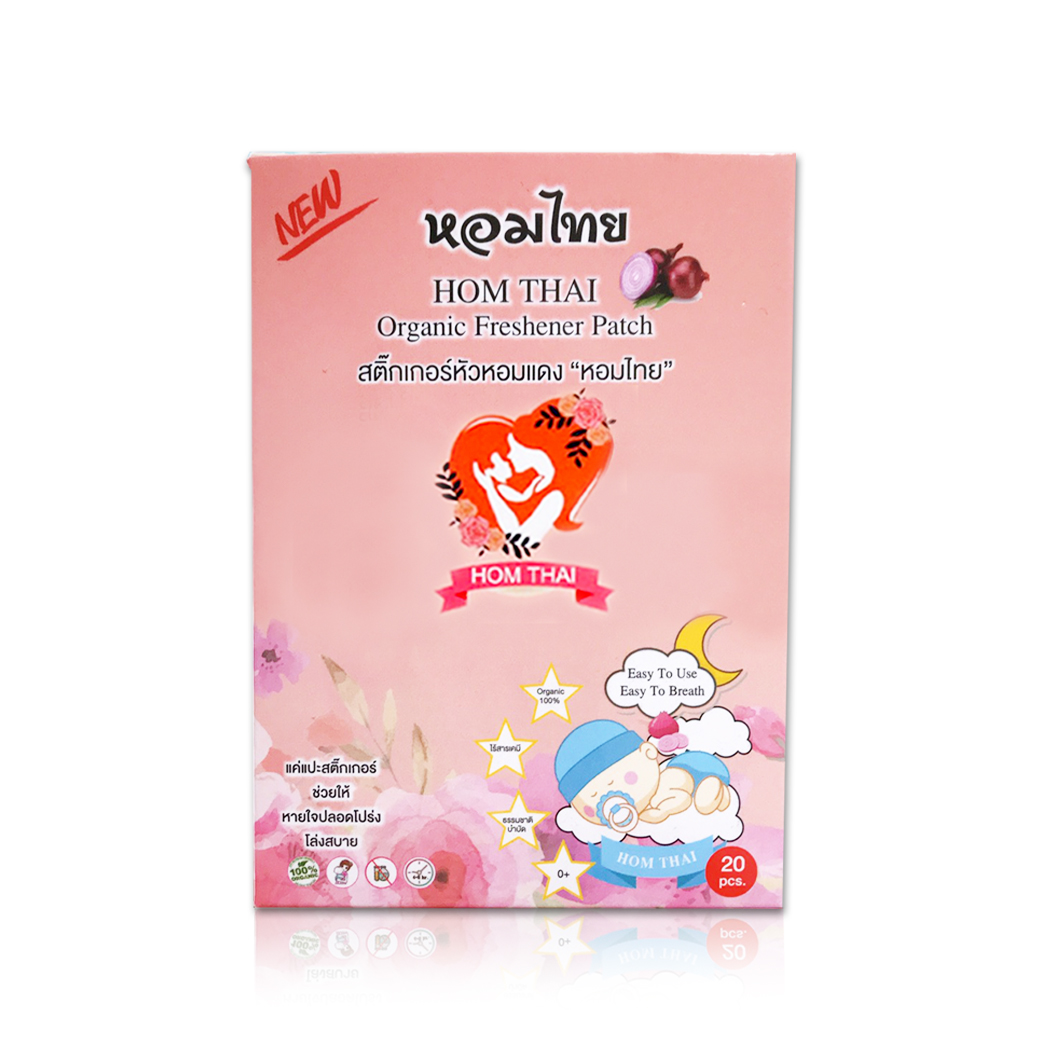 Pungklom
Developed and developed by Thai Traditional Medicine Special Recipe Aroma Special selected 100% natural, chemical-free, fragrance-free ingredients for 6-8 hours, helping you breathe fresh and clear your nose.
4. Little Ryan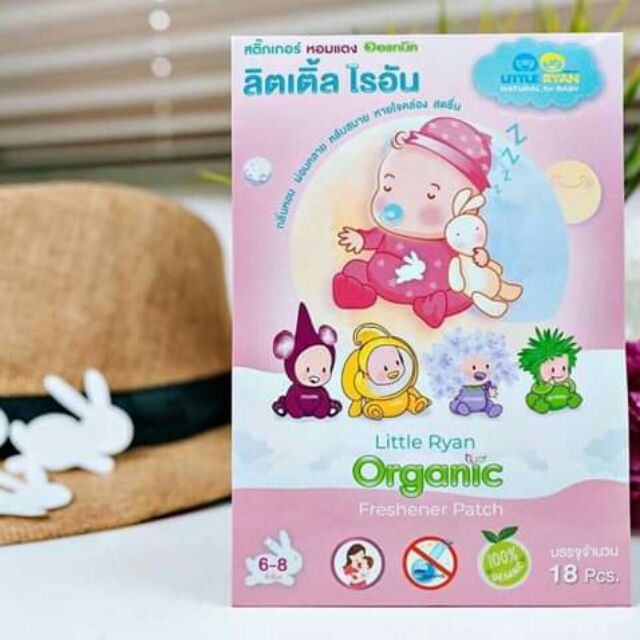 Shopee
Made with 100% organic ingredients, ensuring safety. Plus, it has a soothing scent that lasts up to 6-8 hours, without hurting and irritating everyone's breathing.
price: 1 box 199 baht
coordinates: Shopee, Lazada, onion stickers reduce colds mosquito repellent patch Little Ryan facebook, top pharmacy
5. Lulla
Facebook
Made with 100% organic ingredients, no harmful chemicals. Free of preservatives and alcohol, safe, convenient, worry-free. Good smell for 6-8 hours. Essential oil has the right amount. It definitely won't hurt the nasal cavity for little kids
price: 1 box 185 baht
coordinates: Shopee, Lazada, Lulla Thailand facebook, main pharmacies
Friends who have nasal congestion, runny nose or allergies and don't want to take medicine Let's try to use onion patches. Considered another great option, the smell is not pungent and lasts for hours. Really effective, without bragging because it has research to back it up. Let's go get the onion stickers for you to use.